Host city and venue


14-15 July, Park Hotel, Novi Sad, Serbia
Located on the bank of the Danube, Novi Sad is a "chipper town with all the spoils and none of the stress of the big smoke" as Lonely Planet puts it. Famous for one of Europe's biggest music events, the Exit festival, the city is also known for its layed back relaxing athmosphere.
From the breathtaking Petrovaradin Citadel to numerous churches throughout the old town's pedestrian streets, to art galleries and museums Novi Sad responds to even the pickiest of travellers.
Its strategic position has made the city a crossroad for the continent's historical commercial routes. endowed with historical and cultural sights that great the eye at every corner.
Accommodation
The conference will take place within the Park Hotel premises.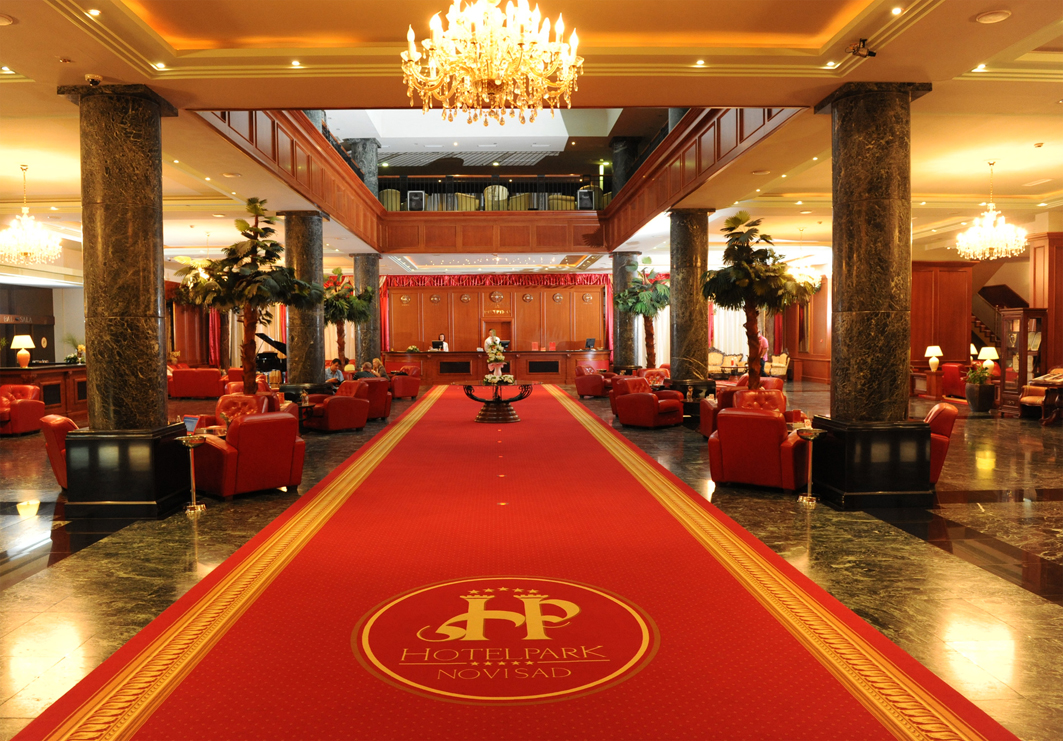 Address: HTCE "Park" a.d. Serbia, 21000 Novi Sad, Novosadskog Sajma 35
Hotel Park is located less than a 20 minute walk from the old city center. The hotel is located within a park and very close to the Novi Sad Fairgrounds. Some 5 minutes' walk from the hotel is the main city boulevard – Bulevar Oslobođenja which stretches in the North-South direction from the main railway/bus station to the river Danube.
The registration desk and all meeting rooms are located on the first floor of the hotel above the main lobby. The hotel guests and workshop participants will have a free WiFi Internet access at the venue and a full technical support throughout all days of the workshop and its collocated event.
The hotel has two outdoor parking lots available free of charge with video surveillance, totaling 320 parking spaces.
Additional recommended hotels:
President Hotel 5* (15 minutes away by foot, 4 minutes by car)
Hotel Master 4* (10-15 minutes away by foot, 3 minutes by car)
Hotel Centar 4* (15-20 minutes away by foot, 4 minutes by car)
A taxi ride from these hotels to the workshop venue, Hotel Park, should cost you around 2 EUR.
Taxi Services:
Red taxi: +381-21-525150
VIP taxi:+381-21-444000
Naš taxi: +381-21-6300300
Maxi Novosadjani: +381-21-451111
Arriving in Novi Sad
By plane
Belgrade Airport is the principal air hub for Serbia, 75 km from Novi Sad. The journey takes about 45 min by shuttle, which we recommend.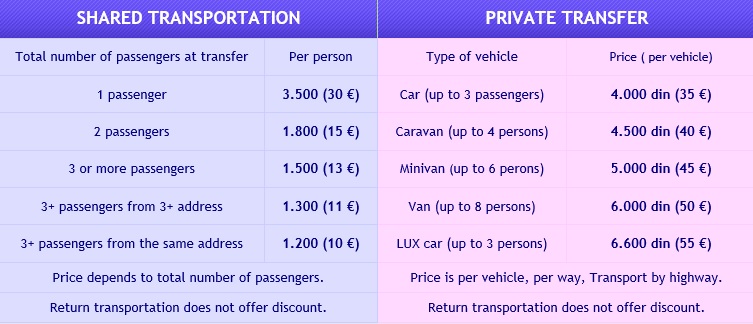 The amount is paid directly to the company (driver) and you will be issued a receipt upon request. For more information on airport transport please click here. Please book your transfer in advance by clicking here.
Otherwise, you can take the A2 public bus to Belgrade Railway station and arrive in Novi Sad by bus or train. However, we do not recommend this option as it is complex and will probably take over 3 hours.
By car
Novi Sad is easily reachable by car from all directions. Next to the city runs the E75- Pan-European Corridor 10 between Belgrade and Budapest. Please see suggested directions here.
Take the Western Exit (see map 1 and 2) and get on Bulevard Evrope
and follow it for 4.2 km (5 min) until the third round about,
where you will take the third exit on Rumenački Put.
Continue on Rumenački Put onto Rumenačka Ulica after 550 m (no sign and no change in the road),
After 700 m continue forward onto Hajduk Veljkova Ulica.
After 600 m turn on Hajduk Veljkova Ulica take a left onto Ulica Novosadsog Sajma.

On Ulica Novosadsog Sajma after 200 m you will see a sign for Hotel Park, turn left to enter.

If you are coming from the West, through Croatia, follow the E-70 and
60 km after crossing the border take an exit towards the city of Ruma.
Follow road 21 for 34 km through Fruška Gora National Park to Novi Sad.
Take a left of Mišeluk (1km) and continue onto Tunel Mišeluk (350 m) and over the bridge, Most Slobode (1.5 km).
Continue forward onto Bulevar Oslobođenja for 1.7 km before taking a left turn on Ulica Novosadskog Sajma.
Follow the street for 650 m and take a left turn into Hotel Park.

NOTE: You can park your car at Hotel Park's open video surveyed parking space which is free of charge. All tolls on E70 and E75 can be paid in Euros.
If you need additional support in planning your trip, please contact Mr. Igor Milosavljevic | igormilosavljevic@gmail.com | +381 64 467 7728.
Still need more information? Download our comprehensive guide to the city here.