Introduction
Orsolya Ferencz – Ministry of Foreign Affairs and Trade of Hungary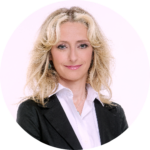 Dr. Orsolya Ferencz serves as a Ministerial Commissioner for space activities since 2018. Her career as a researcher began as a senior research fellow at Eötvös Loránd University, Department of Geophysics and Space Science, Budapest in 1996. In 2000 she obtained her PhD degree. After over 15 years of research on electromagnetic wave propagation, transient phenomena, remote sensing, plasmasphere, onboard electronic instruments, in 2013 she became a research fellow in the Hungarian Academy of Sciences, Research Centre for Astronomy and Earth Sciences, Geodetic and Geophysical Institute. Since 2018 Orsolya serves as the Head of the Hungarian Delegation to the European Space Agency.
She began her public service in 2010 as an Elected member of the Municipal Government of Józsefváros, Budapest until 2023 when she was elected as a Member of the National Assembly.
Rodrigo da Costa – European Union Agency for the Space Programme (EUSPA)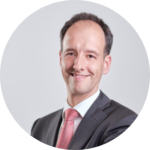 On 16 October 2020, Rodrigo da Costa took up his duties as Executive Director of the European Union Agency for the Space Programme (EUSPA), formerly the European GNSS Agency (GSA). Prior to this, he was the Galileo Services Programme Manager from March 2017. Before joining the GSA, Rodrigo da Costa held several senior project management, business development, and institutional key account management positions in the space industry, in the areas of human space flight, exploration, launchers and R&D.  Rodrigo da Costa holds a degree in Aerospace Engineering from the "Instituto Superior Tecnico" in Lisbon, a Master's degree in Aerospace Engineering from the University of Delft, and an MBA from the EuroMBA consortium of Business Schools.
Keynote Presentation
Annalisa Donati – Eurisy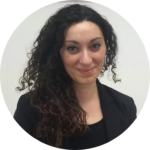 Annalisa Donati is Eurisy Secretary General, the European association of space agencies striving to bridge the gap between space and society. As Research Fellow at the European Space Policy Institute, she was responsible for the studies on space economy, finance, and innovation's domains as well as the monthly sector watch. Before joining ESPI she was a Young Graduate Trainee within the Industrial Policy and SMEs Division of the European Space Agency (ESA) where she worked on the design, development, and implementation of innovation programmes to boost European space entrepreneurial ecosystem. Previously she contributed to the activities carried out within the office of the director at the United Nations Office for Outer Space Affairs (UNOOSA). Annalisa is an alumni of the Space Studies Program organised by the International Space University, and she holds a II level MS in Space Institutions and Policies as well as a Master in Diplomatic Studies from SIOI and MS in Multilateral Security from the University of Perugia.
Technical Session I
Vasileios Kalogirou – European Union Agency for the Space Programme (EUSPA)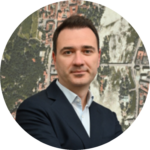 Vasileios Kalogirou is a Space Downstream Research & Innovation Officer at the EU Agency for the Space Programme. He is contributing in the definition and management of the Agency's R&I portfolio, as well as the market development in the area of Emergency Management and Humanitarian Aid. He has been working towards the increase of user uptake of space technologies from public authorities and the implementation of innovation procurement tools. Dr. Kalogirou obtained his MSc in Remote Sensing from the University College London and his PhD in Geoinformation from the University of Rome – Tor Vergata.
Javier de Blas – European Union Agency for the Space Programme (EUSPA)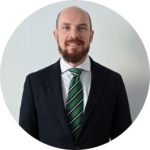 Javier de Blas joined the EU Agency for the Space Programme  in 2019 as High Accuracy and Commercial Services Manager and he has been leading the implementation of the Galileo HAS and CAS services since then while actively contributing to the overall Galileo Services' Management activities within the Agency.
He has more than 18 years of cumulated experience in the aerospace industry, working during 10 years in the EGNOS and Galileo Services implementation as Service & GNSS Projects Development Manager in ESSP (EGNOS Service Provider) before joining the Agency. Javier de Blas holds a M. Sc. degree in Aeronautical Engineering and a Master's degree in Airport and Air Navigation Systems from the Technical University of Madrid (UPM).
Georgios Synnefakis – European Union Agency for the Space Programme (EUSPA)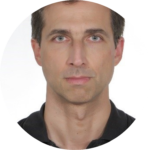 Since 2020, Georgios Synnefakis holds the post of GOVSATCOM Programme Manager in the European Union Agency for the Space Programme (EUSPA). He is responsible for the management of the GOVSATCOM component of the EU Space Programme and the  implementation of the GOVSATCOM parts of the Contribution Agreement of the Agency with the European Commission. He also coordinates the preparation of the GOVSATCOM Hub procurement, the GOVSATCOM service implementation and the preparation of initial services. In addition, he supports the definition of the Secure Connectivity/ IRIS2.  Prior to joining EUSPA, Dr. Synnefakis has worked for more than a decade in the Greek public administration in the Ministry of Digital Governance and the Ministry of Defense. Georgios has been the Head of delegation in ESA council, member of the GSA Administrative Board, member of the National Space Policy Committee, head of delegation in ITU WRCs, among other.
Technical Session II
Judit Mária Mógor  – Hungarian Ministry of Interior, National Directorate General for Disaster Management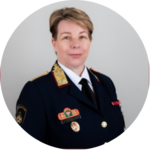 Ms. Mógor has extensive administrative, legal, and teaching experience, and has been involved in the domestic implementation of the EU and the UN ETUC regulations. She has conducted research and published extensively on the official tasks of disaster management in the fields of public protection and defense administration, critical infrastructure protection, public preparedness and public information. She is an Associate Professor at the National University of Public Service.
Dániel Kristóf – Lechner Knowledge Center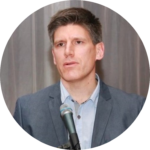 Dániel Kristóf is the head of the Earth Observation Department at Lechner Knowledge Centre, and also a member of the Hungarian Delegation to the European Space Agency. He has more than 20 years of experience in Earth Observation as well as in the processing and analysis of various types of geospatial data, and has been involved in numerous national and international projects ranging from research and development to the operational use of these data and techniques
Csaba Sándor – Survivot Monitoring Ltd.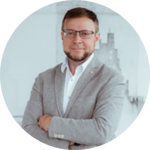 Csaba Sandor, a civil engineer with a passion for revolutionizing structural health monitoring. In 2022, he co-founded SURVIOT with Attila Berényi, a startup focused on developing innovative solutions in this field. Since 2020, Mr. SÁNDOR and his team have been dedicated to developing their SHM technology. Their hard work and expertise have been recognized through their participation in renowned programs like the ESA BIC incubator program by Design Terminal and the XPRENEURS Built environment incubator program by UnternehmerTUM. By harnessing space technology, such as GNSS, satellite communication, and radar satellite data, SURVIOT is aiming to transform infrastructure monitoring.
Levente Ronczyk – Datelite Ltd.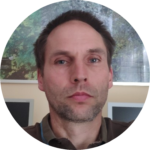 He received his MSc (1998) and PhD (2010) in Geography and Earth Science at University of Pécs, and completed an additional master study in Geoinformatics (University of Salzburg 2014). He is a regular guest lecturer of NASA and ESA training on the field of Earth Observation with special focus on SAR data processing in Central Europe. Together with colleagues from the University of Pécs and sarmap SA (Swiss company) they founded the official spin-off company of University of Pécs, DATelite Ltd in 2017. DATelite delivers SAR data-based industry-specific solutions and products to companies with exposure to mining, agriculture, infrastructure development and many other industrial domains.
---
Panel Discussion
József Orbán – National Media and Communications Authority of Hungary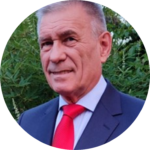 He spent 37 years in the field of airspace surveillance operations, development, training, and risk management both domestically and internationally. Currently, he is an expert at the Defense and Law Enforcement Frequency Management Directorate at the National Media and Infocommunications Authority. His professional interests include the peacetime application of radio frequency countermeasures, risk management, and the operation of resilient systems and organizations. He holds a degree in Electrical Engineering (BSc), a master's degree in Safety and Security Engineering, an MBA in Telecommunications, and a Juris Doctor (Dr.jur) degree. In 2018, he defended his PhD dissertation with highest honors (summa cum laude).
János Solymosi – BHE Hungary Electronics  Ltd.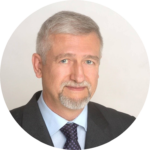 Space technology engineer with 35+ years of experience in RF and microwave telecommunications systems, radar and  satellite technologies, has significant heritage in satellite communication, spent fifteen years in academic and university research groups as researcher-developer. He is founder, co-owner and director for aerospace and defense of BHE Bonn Hungary the biggest space technology company of Hungary. He is member of the International Academy of Astronautics (IAA), member of the Scientific Council on Space Research (SCSR), Chairman of the Space and Defence Industry Committee of the Hungarian Chamber of Commerce and Industry, former president of the Hungarian Astronautical Society (MANT), holder of Dennis Gabor Award.
Bence Takács  – Budapest University of Technology and Economics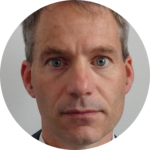 Mr. Takács has 20+ years of academic experience at the Budapest University of Technology and Economics. He was appointed as head of the Rector's Office in 2021 while continuing his field of research in the topics of Surveying for architects, Field Courses, Land Registry, Quality Assurance in Geodesy, Automated Survey Systems, Intelligent Transport Systems and Navigation, Localization and Mapping. He received his PhD in Earth sciences and is a member of numerous academic boards, such as the Committee on Geodesy Geoinformatics at the Hungarian Academy of Sciences, the General Assembly at the Hungarian Academy of Sciences, the Hungarian Chamber of Engineers and the Hungarian Society of Surveying, Mapping and Remote Sensing.
---