Actualités
Copernicus Connection launch event
3 juillet 2023, 11:00 – 12:00 CET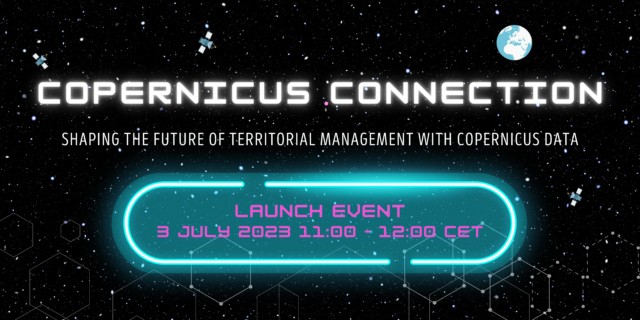 Lors de l'événement de lancement, les partenaires du projet présenteront les activités qu'ils entreprendront pour aider les gestionnaires publics et les PME non spatiales à exploiter les avantages des données et des services Copernicus.
L'agenda de l'événement sera bientôt disponible. 
---
Cette action est soutenue par le Caroline Herschel Framework Partnership Agreement on Copernicus User Uptake (FPCUP) de l'Union européenne dans le cadre de l'accord de subvention n° FPA 275/G/GRO/COPE/17/10042, 2021-2-13, Fostering the uptake of Copernicus by Local and Regional Authorities through user engagement and sharing of transnational experiences, SGA#20. L'action est pilotée par le CNES dans le cadre du programme « Connect-by-CNES ».