News and activities
Copernicus Connection launch event
3 July 2023, 11 am – 12 pm CET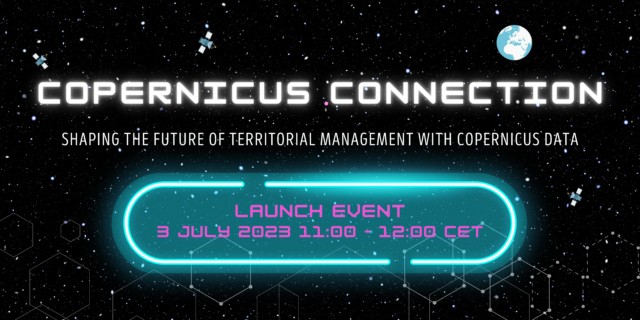 Don't miss the chance to know how you can profit from the Copernicus Connection!
The launch event of the Copernicus Connection project will present the objectives, activities and partners of the project to public and private organisations and explain how these can profit from it.
The agenda of the event will be available soon.
---
This action is supported by the European Union's Caroline Herschel Framework Partnership Agreement on Copernicus User Uptake (FPCUP) under grant agreement No FPA 275/G/GRO/COPE/17/10042, 2021-2-13, Fostering the uptake of Copernicus by Local and Regional Authorities through user engagement and sharing of transnational experiences, SGA#20. The action is overseen by CNES in the frame of the "Connect-by-CNES" programme.