Eurisy invites you to join a unique network of space agencies, industry, and international organisations
Eurisy bridges the gap between space and society by fostering partnerships and raising awareness among user groups and decision-makers of the benefits of space applications for economic, environmental, and societal policies.
Eurisy's independence from commercial constraints gives it the legitimacy necessary to reach user groups and decision-makers on behalf of the European Space Community, and convince them of the strategic benefits of space.
Eurisy starts, stimulates, and supports collaboration between public institutions, SMEs, industry, and academia to advance the dissemination of satellite-based innovation in non-space sectors such as mobility, energy, maritime, agriculture, health, and many more.
Eurisy informs decision-makers on how to facilitate the take-up of satellite-based services.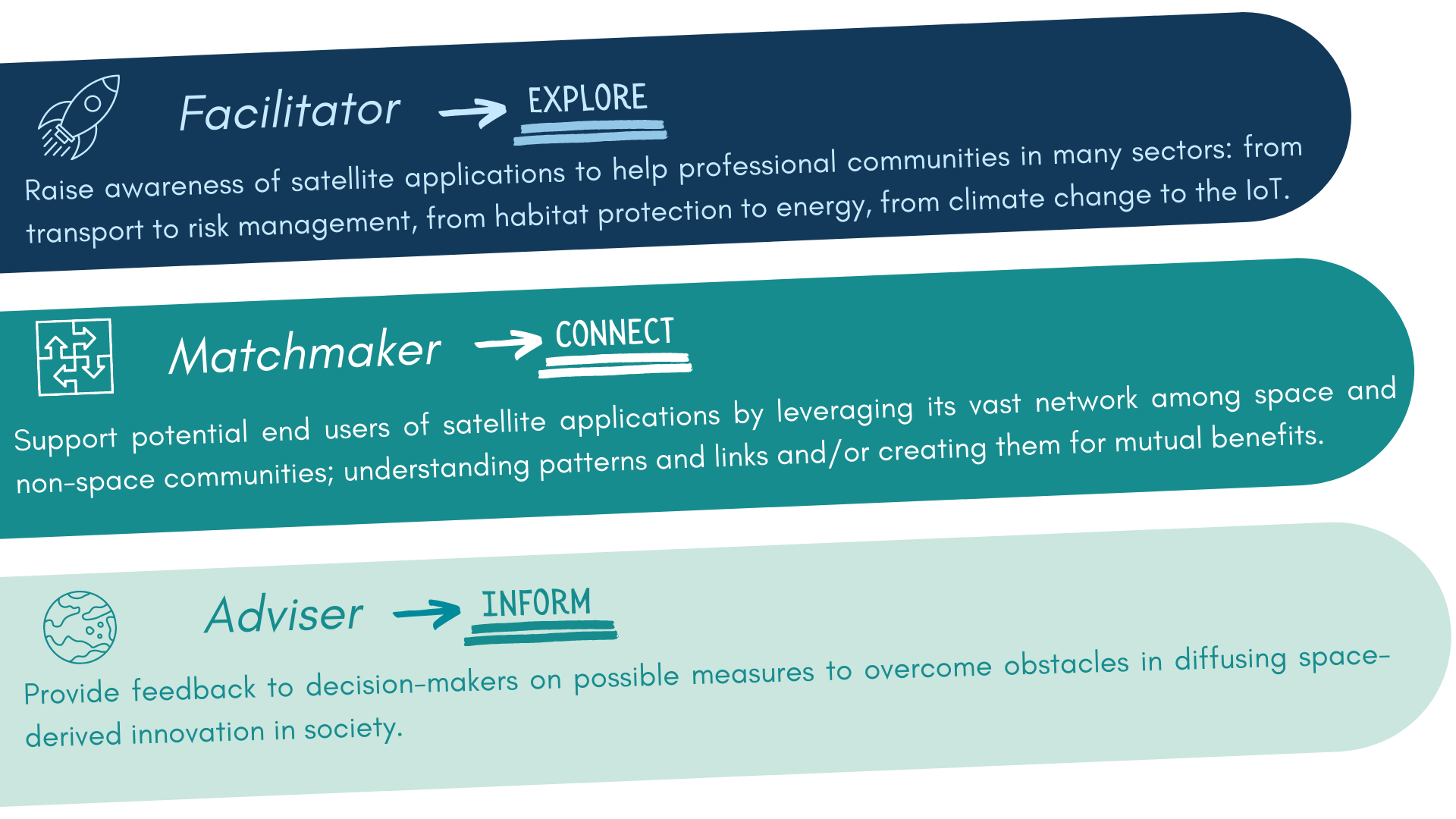 Why become a member?
Actively engage and share best practices on downstream space applications with a network of peers;
Take part in the decision-making process during the General Assembly of Members, and therefore directly influence the strategy and activities of Eurisy;
Find support to organise ad hoc events, trainings, webinars;
Benefit from promotional activities, free entries to all Eurisy events, and open access to the complete Eurisy website and database;
Promote initiatives through Eurisy news channels;
Gain access to expertise, and knowledge, including the development of studies on specific topics of relevance for your organization;
Boost the development of your downstream space strategy and programmes;
Get insights on emerging markets, trends, and end-user communities.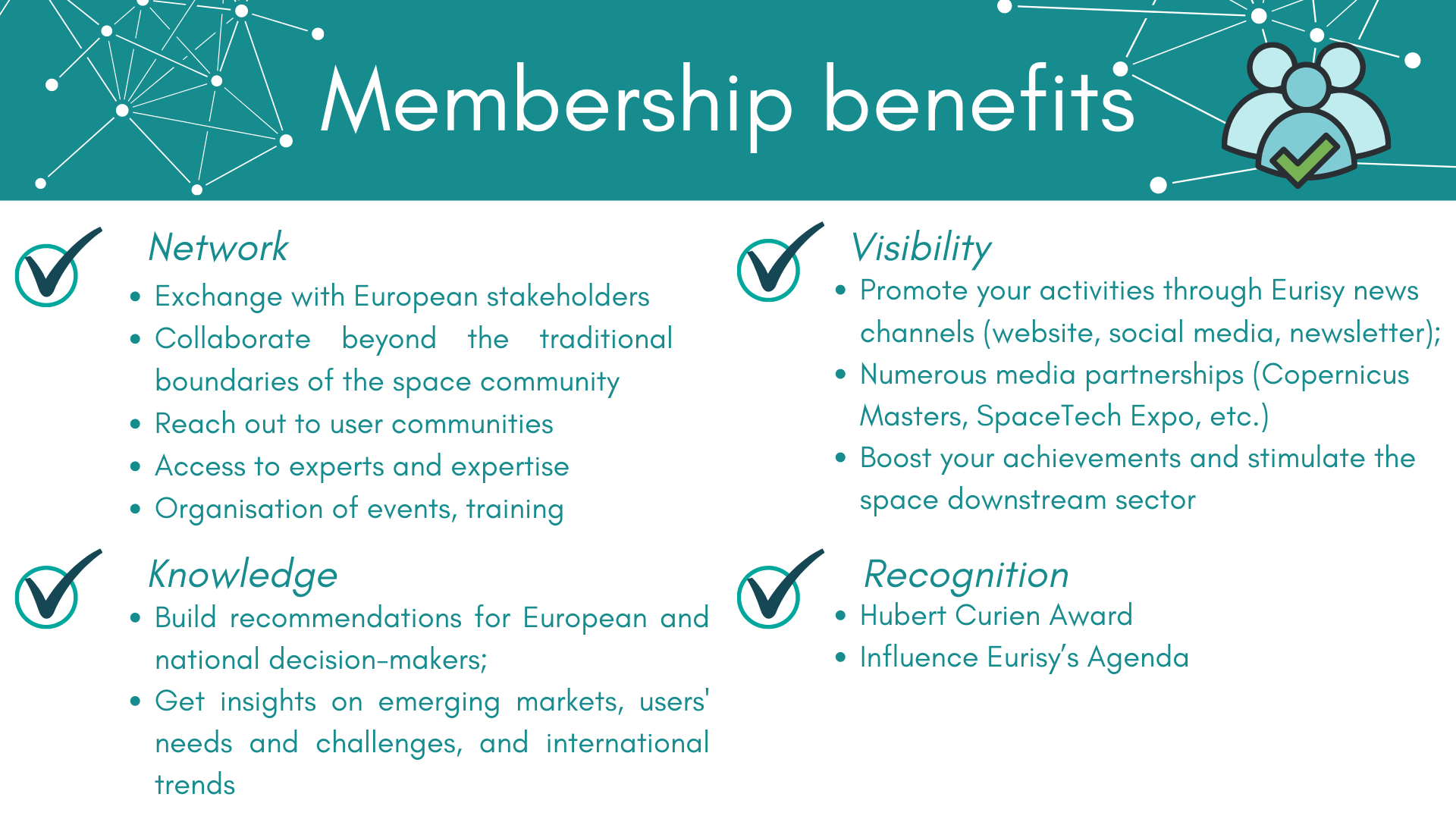 A full member can also participate…
In all meetings, working groups, projects, and activities on a voluntary basis, depending on the organisation's specific interests and strategic priorities.
In a Eurisy activity by providing financial, in-kind, or expert support.
---
How to join Eurisy?
Requests for membership must be sent to the Eurisy President, for submission to Council's approval. Please contact the Eurisy Secretariat for further details (eurisy@eurisy.eu).
We look forward to welcoming your organisation among our members!