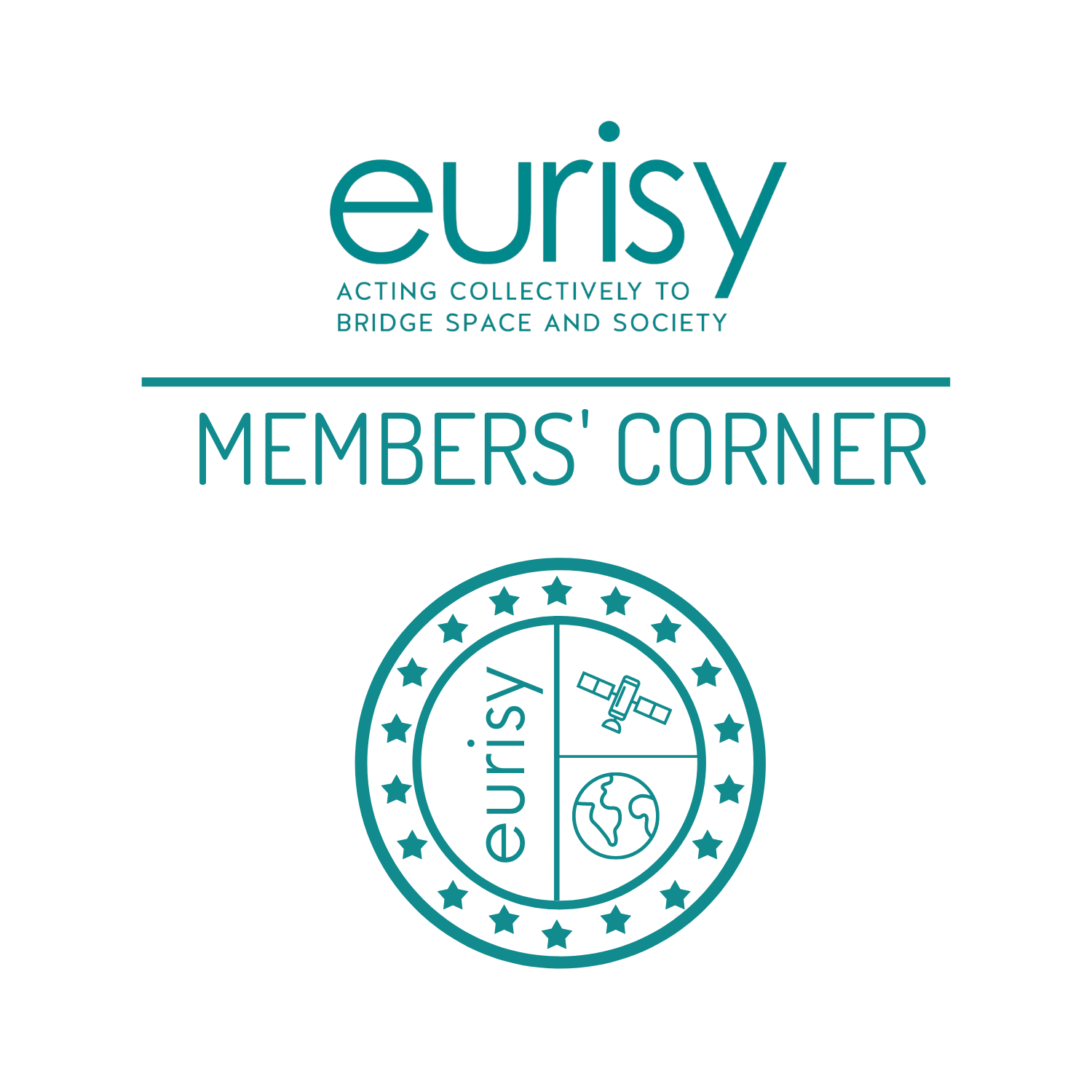 Since its foundation in 1989, Eurisy has been growing a network of space agencies, international organisations, research institutions, and private businesses involved or interested in space-related activities.
With this initiative Eurisy aims at fostering knowledge and experience sharing among its Members on ways to boost the development and uptake of satellite-based services that respond to societal needs including activities supporting the commercialisation of existing applications.
Indeed, downstream space applications greatly contribute to key areas such as environmental monitoring, maritime activities, telemedicine and emergency management, urban planning, and cultural heritage, among many others.
Eurisy Members are fully aware of the need to anchor space in broader policy frameworks at political, economic and societal levels and are actively engaged in bringing the benefits of space applications down to Earth.
What is the Members' Corner?
The Eurisy Members' Corner will be a series of monthly webinars enabling the exchange of experience and good practice within this network.
Eurisy's community of space organisations includes a diverse range of entities, from agencies boasting a longstanding record of space activities to newly established endeavours looking for opportunities in this vibrant sector.
Every month one (or more) Eurisy Member will have the opportunity to showcase its activities aimed at advancing the development and uptake of satellite applications, from space policy strategies to specific projects in the field.
With this new initiative, Eurisy underlines the importance of its Members. The Members' Corner will be a tool to bolster the community of space agencies and organisations committed to bridge space and society.
Each Member can conduct the webinar alone or together with another Member, to compare experience or to shape common initiatives.
Objectives
Strengthen the links among Eurisy Members
Boost the visibility of Eurisy Members' activities
Enable new collaborations
Generate dialogue on good practice, successful endeavours, and downstream emerging sectors
Identify the barriers and showstoppers to the exploitation of satellite-based services
Stimulate connections and ideas to build upon the solutions presented and overcome the challenges identified.
Themes
The themes of the webinars will include, but will not be limited to, the Eurisy thematic areas of activity:
Education (upcoming theme)
Arts (upcoming theme)