Space 4 Sports: Technology and satellite-based data have set foot on all levels in sport.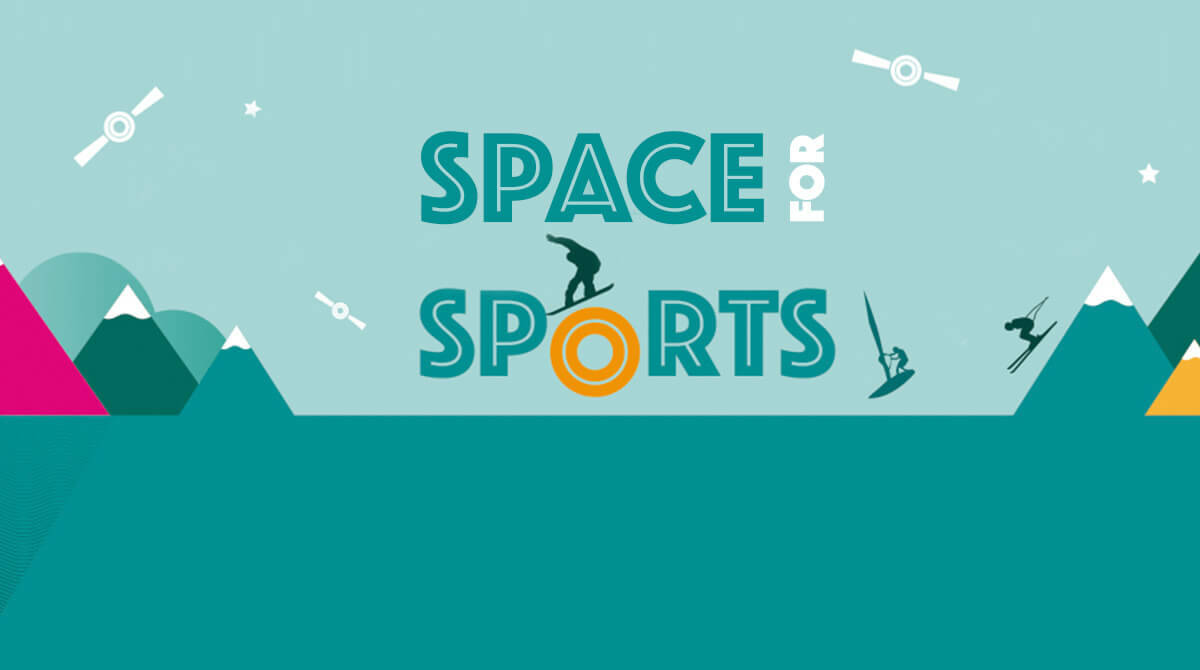 Investments in space are being leveraged in all kind of sectors to provide innovative services, and sports are no exception. In fact, sports is an important economic sector in modern society. Global Navigation Satellite Systems (GNSS) such as Europe's Galileo constellation, as well as Earth observation data and satellite communications provide a considerable amount of applications for sports activities.
The Initiative took shape in 2016 with the Eurisy Conference on Outdoor Sports. The conference was to identify the innovation potential space can generate for outdoor sports, especially through satellite applications targeted for this market.
With the recent launch of the "Satellites for Sports" series, the Space 4 Sports Initiative has become a full-fledged thematic area. The series aims at promoting satellite applications for the sports sector. The objective is to showcase and boost the versatility of satellite-based data for a diverse set of sports, both at professional and amateur level, by bringing together different stakeholders such as service providers, sports clubs, and sports federations. This setting should lead to a better understanding of how and why satellite technology is deployed in the sports sector, from the identification of barriers hindering its uptake to discussing the options for relevant decision makers and regulators within the space and sports sectors.
Over recent years, sports as an industry has been particularly receptive to new developments in technology and analytics. Wearable technologies have diversified, both at a professional sports science level and in the consumer fitness market, while broadcasters have to keep up with new trends and the increasing public's interest in sports. Whether for active participation or passively following as a spectator of sporting events, sports have become a growing factor in Europe's economy and society!
Satellite imagery provides geographical (e.g. elevation, route conditions, sea state) and environmental (e.g. weather, air quality, temperature) information relevant for sports activities and the performance of athletes, as well as for planning, operations and condition based maintenance of sport facilities and equipment (e.g. golf courses, ski slopes, virtual platforms).
Global Navigation Satellite System (GNSS), in combination with wearables or integrated sensors, offers reliable performance data. These systems allow to track the activity of individuals, equipment, vehicles, and animals, as well as to support the geo-localisation of and routing to events and facilities.
Satellite communication enables the provision of connectivity, e.g. enabling live transmission of sport events and communication within or to remote and sparsely inhabited places, securing the safety of athletes at all times.
Technology and satellite-based data have set foot on all levels, from grassroots clubs to the elite professional athletes. The technology is still emerging and its potential will only increase in the future. With this Initiative, Eurisy will further stimulate satellite-based innovation for sports.