Stepping up the Gaelic Games or moving away from its grassroots: Tracking amateur athletes

The Gaelic Athletic Association
The Gaelic Athletic Association (GAA) is more than a sport governing institution. With a geographically based pyramidal structure from club to county, the organisation acts as a social glue throughout urban and rural communities. Often referenced in its ancient myths and legends, the Gaelic Games are indigenous to Ireland. The GAA is an overarching body for these games, with Gaelic football and hurling as the most popular ones. While Gaelic football can be described as a mix of football and rugby, hurling is something between rugby and hockey. Both ball games are played with two teams of 15 players on a pitch that is approximately 40% larger than a football field. The objective is to outscore your opponents over two periods of 35 minutes by striking the ball between two posts, under the crossbar for 3 points and over the bar for 1 point.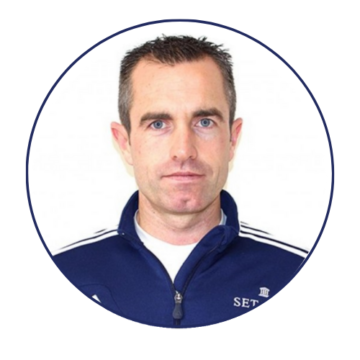 Known as the premier county where the GAA was founded in 1884, Tipperary is a place in the South of Ireland with a rich history. The county booked most of its success in hurling, having won the All-Ireland finals three times since 2010. It is landlocked by a number of rivalrous counties such as Kilkenny and Cork, together known as "the big three" of hurling. Dr Damien Young is Performance Analyst for the Tipperary Hurlers. After a successful career of playing for his home club and the county team, Young completed his PhD at Université de Franche-Comté focusing on the match-play demands of hurling.
The challenge
The GAA has always adopted a nearly professional work and training demand whilst maintaining its amateur status. "Players train five or six times per week and they have to work in between which is a real difficulty for them. From businessmen to teachers, these are very busy players so we have to maximise our time when we get them together."
For a long time, there was a serious lack of knowledge about the match-play demands of hurling. A loose training plan does not sufficiently prepare players for the game, resulting in poor performances and an increase in injuries. Especially with Covid-19 restrictions during the 2020 season, putting the championship on hold and postponing the All-Ireland Finals to just before Christmas, coaches had to be extra careful to avoid spiking the training load after a disrupted period.
The satellite solution
Numerous GNSS-enabled wearable devices incorporating motion and heart rate sensors are available on the athlete monitoring market. However, only a couple of companies also target the GAA. Most clubs and counties rely on STATSports or Catapult Sports, offering satellite tracking devices and performance analysing software with the ability to monitor player and team demands specific to Gaelic football and hurling. Coaches enjoy the user-friendly software to interpret the tracking data, while players are comfortable wearing the lightweight devices in a compression vest.
As part of his research to study the demands of the game, Young introduced the technology in the GAA world. "I wanted to get more reliable data, so in 2010 we were using satellite tracking which was unheard of in hurling. Only some professional football and rugby teams were using it at that time. It was really futuristic for such a traditional game."

The results
The tracking data allows coaches to optimise training content, increasing the performance of their players. In the 2020 season, the majority of GAA teams are wearing athlete monitoring devices.
Over the years Young has been finding out more and more about the game thanks to satellite tacking data. For the Tipperary Hurlers, he now plugs that knowledge back into training.
"What is very helpful is a breakdown of the intensity of the volume of work that players are undertaking. We receive live feedback on an iPad about different metrics such as high speeds, sprint distance and peak speeds. Observing the load from session to session and keeping the training within certain limits is so valuable. It is very hard to appraise the actual results, but we have noticed a decrease in our injury rates over the last couple of years." – Dr Damien Young, Performance Analyst at Tipperary Hurlers
Satellite tracking can be a real tool driving competition, performance and overall development of players, coaches, and fans alike. In a lot of communities in Ireland life revolves around the GAA club, and players representing the place in which they were born is what defines its unique identity. The fact that this technology has set foot even in amateur teams, indicates the boom in satellite tracking.
Our mission is to diffuse space-derived innovation. We are always on the lookout for information about operational satellite applications. Send us your success story and we might showcase it!
Stay up to date about the latest space solutions with our newsletter.