Space 4 Rural: Ensuring environmental sustainability of rural areas and supporting economic growth in agriculture.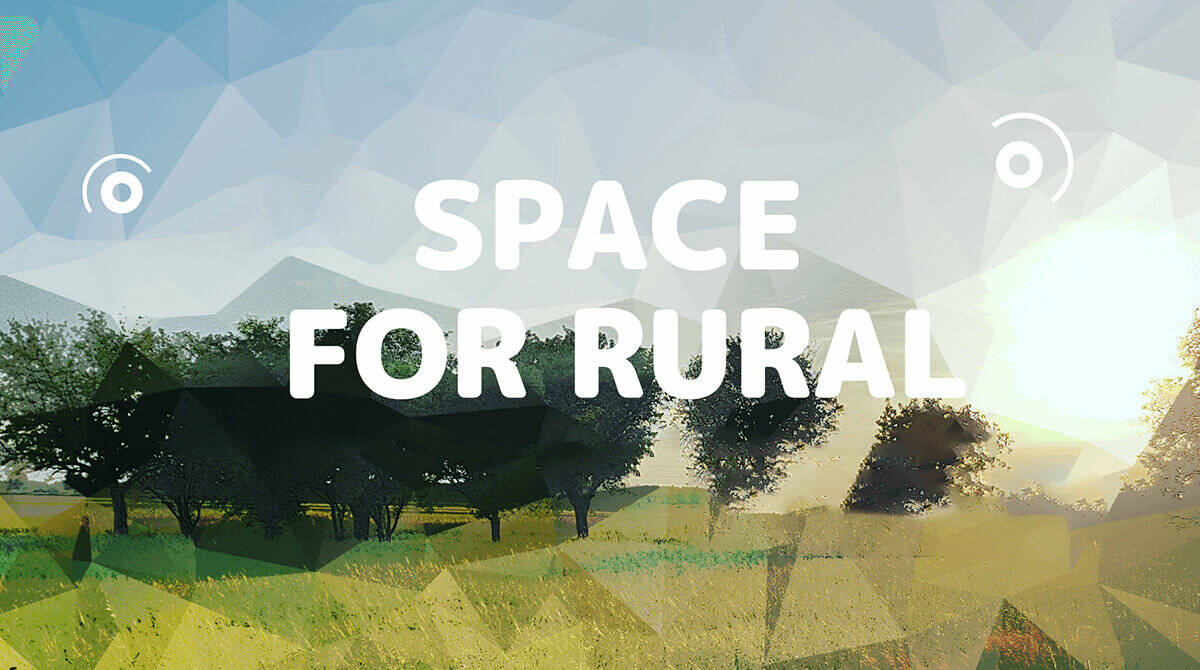 The objective of Space4Rural is to foster the use of satellite-based data and services to benefit rural areas. The socio-economic development of rural areas is essential to ensure both environmental sustainability and the well-being of urban areas. Satellite-based services can create economic opportunities in rural areas, helping us to better protect our environment. Satellite data can also support local authorities in rural areas to improve decision-making and land management.
The use of digital technology in agriculture and rural areas in the EU is, on average, low. The lack of information about existing technologies, the lack of digital skills and the limited availability of reliable cost/benefit analyses of new technologies are limiting the end-user to adopt digital applications.
In 2019 Eurisy organised a conference in collaboration with IDELUX entitled "Space4Rural: Efficient and accessible solutions". The event addressed the possibilities of satellite-based technologies to facilitate decision-making at local level in the fields of agriculture, forest management, spatial planning, and infrastructure. The target audience was mostly composed by public authorities, SMEs, and relevant stakeholders in rural areas.
The conference offered the possibility to discover the potential of space applications to optimise the management of resources as well as to ensure a sustainable growth for rural areas. The potential of space applications is vast and is not an exclusive domain for engineers and technicians. On the contrary, satellite data offers great tools that can save us time and money, boosting productivity in all kinds of sectors.
On the occasion of the United Nations International Year of Plant Health, Eurisy focused on the issue of Plant health in 2021. Eurisy and EUPHRESCO have produced a policy brief focusing on the need to foster the operational use of remote sensing to monitor plant health in Europe, hence contributing to limiting the damages caused by plants' pests to Europe's economy, environment and people. The policy brief was presented during the EUPHRESCO General Assembly, and it will be further presented and distributed during selected relevant events and among high-level members of Europeans Institutions.
In November 2021, the European and Mediterranean Plant Protection Organization (EPPO) and the European Space Agency, with the support of Eurisy, organised this webinar as a side event of the conference "Protecting Plant Health in a changing world". The session gathered experts in the use of remote sensing from different regions to discuss global scientific, technical and regulatory plant health matters. The first International Plant Health Conference, which was scheduled to take place in Helsinki, Finland, from 28 June to 1 July 2021 is postponed to May 2022.
Eurisy will continue to expand Space4Rural by contributing to activities relating to environmental issues, connecting rural areas, and topics like smart farming.