Space 4 Culture: Satellite applications enable innovative experiences in the cultural and creative sectors.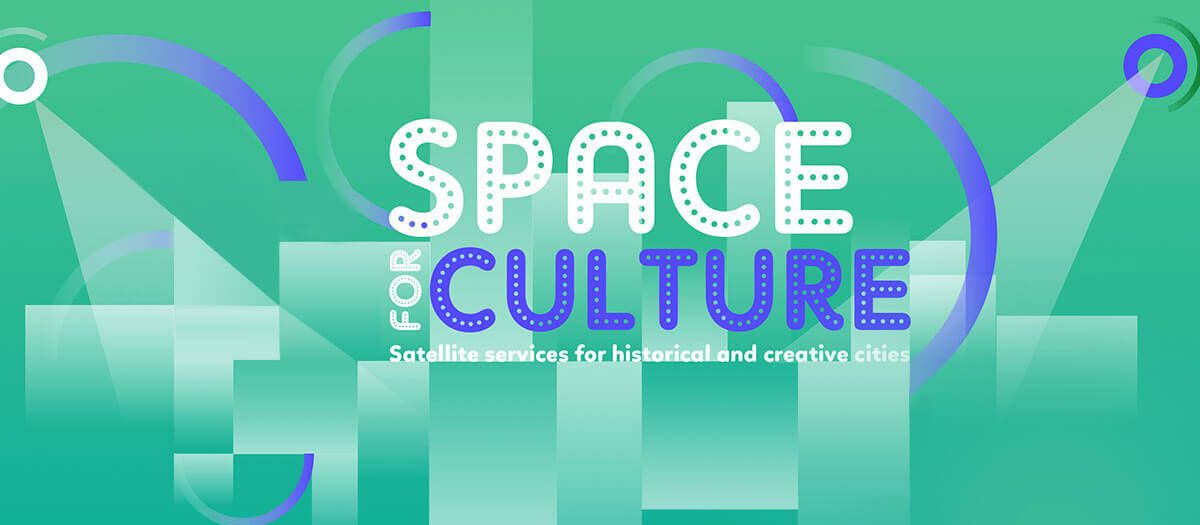 With its mission to bridge space and society, safeguarding cultural heritage on our planet from space has become one of the flagships of Eurisy. Through a range of activities and events, the association underlines the potential of satellite technology
to monitor and preserve cultural heritage.
One of the highlights within this initiative was the Space4Culture Conference of 2018 organised in Matera on the occasion of European Year of Cultural Heritage. Aim of the event was to exchange know-how and experience in the use of innovative technologies, notably satellite applications, to support the management and safeguard of historical cities and the enhancement of the cultural and creative sectors. A publication of numerous success stories followed, illustrating how satellite-based technologies are being used to better manage historical cities, monitor and safeguard cultural heritage, and enable creative minds to generate new ways to experience culture.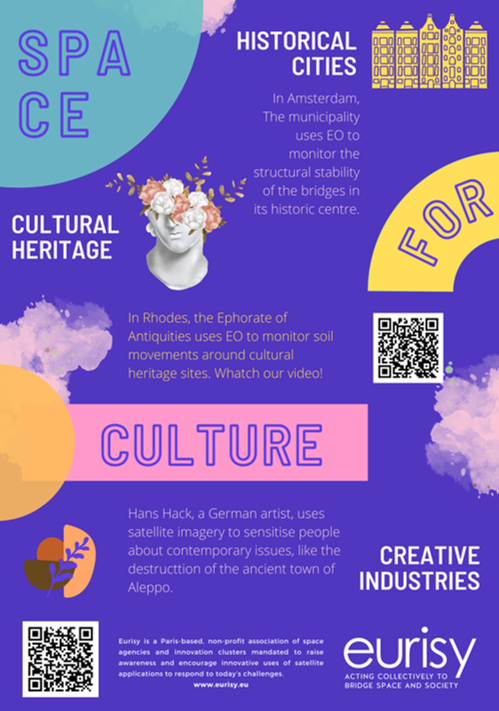 The Copernicus Hackathon Cork on the topic of Natural and Cultural Heritage, organised by Eurisy together with the Cork Institute of Technology and the National Space Centre in Cork during the summer of 2020 demonstrated that cultural heritage matters to the young European professionals working with satellite data. Based on Copernicus and Galileo data, the different teams developed tools to monitor the effects of coastal changes on heritage sites.
Copernicus data can help detect hidden cultural heritage sites. Deviations in crop and grass growth patterns or soil marks detected via Earth Observation data can lead to buried archaeological artefacts. Furthermore, satellite technology enables new ways to enjoy cultural activities bringing sculptures to life with satellite navigation, smoothening tourist flows through gamification, or visiting virtually reconstructed ancient places!
The Space4Culture initiative aims to inspire more public and private actors to come up with increasingly innovative and useful services in the cultural and creative sectors.