e-shape solutions: Earth Observation for biodiversity and water management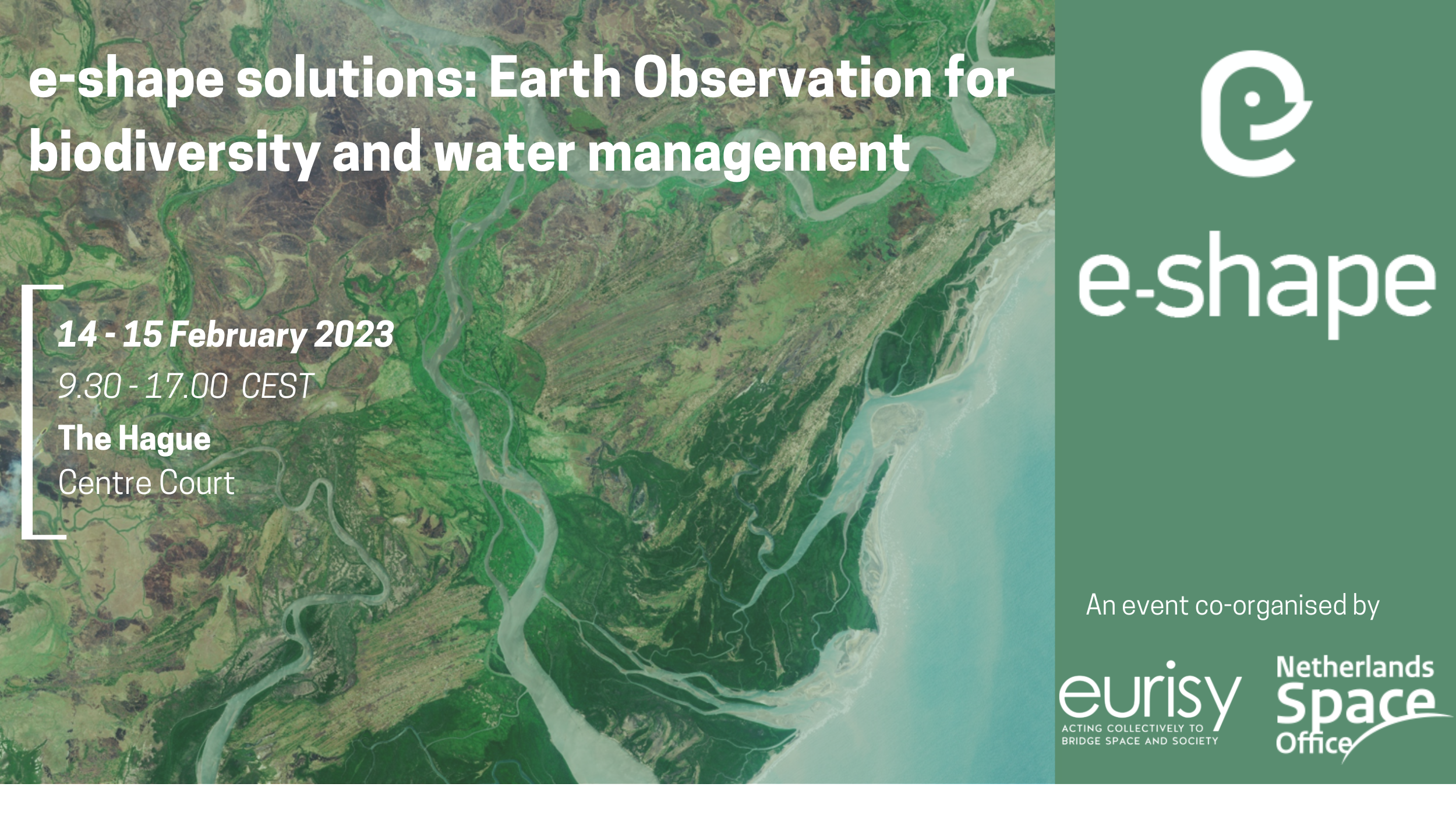 Protecting and restoring European biodiversity is necessary to put Europe on the road to a green transition. In conjunction with the adoption of the EU Green Deal in May 2020, the European Commission published the EU 2030 Biodiversity Strategy – a roadmap to ensure biodiversity protection. The ambition of this strategy is to increasingly improve the resilience of our societies to future threats, from climate change to forest fires, food security, and future pandemics.  
Satellite technology and its applications represent an effective tool to favour the achievement of this goal.  Satellites offer reliable, objective, and accurate information on soil, air, water, and vegetation, comparable over time.  The data provided supports decision-makers in taking informed decisions and implement sustainable adaptation and mitigation strategies. Despite many operational examples they are still not regularly integrated among users' internal workflows.   
To offer practical examples of possible satellite-based applications for the protection and restoration of biodiversity, Eurisy and the Netherlands Space Office (NSO) organised the two-day workshop "e-shape solutions: Earth Observation for biodiversity and water management". Organised in the framework of the Horizon2020 project e-shape, the workshop took place on February 14th and 15th in The Hague (NL). It involved European and national institutional representatives, researchers, and commercial actors. The objective was to showcase the EO-based pilot solutions developed with and for actual users and to exchange with them on their further monitoring needs as well as the current challenges faced for uptake.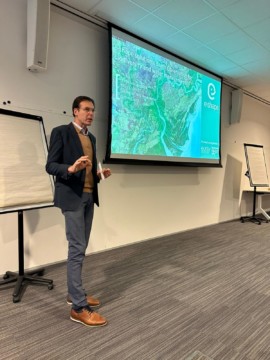 Harm van de Wetering, NSO Director, in its opening remarks, stressed the need for co-designed solutions. Impactful satellite applications are developed when service providers and end-users collaborate to understand needs and tackle obstacles.
Annalisa Donati, Secretary General of Eurisy, in her presentation emphasised the role that satellite applications have for our society and Eurisy's mission to generate awareness around them. In particular, Eurisy strives to advocate for the benefits of a wider uptake of space data by users in different sectors, also by collaborating with sector experts. Eurisy and Euphresco have joined efforts to develop the policy brief "Fostering the use of satellite remote sensing to support plant health surveillance activities" to promote the operational use of satellite remote sensing to detect, monitor and combat plant pests, thus protecting a fundamental part of our biodiversity.
Delegates from the Dutch the Ministry of Agriculture, Nature and Food Quality and the Ministry of Infrastructure and Water management illustrated to the audience the state of play of national policies revolving around the monitoring, management and planning of actions highlighting the further needs to cope with more stringent regulations. E-shape pilots demonstrated how European capabilities are already able to provide key and timely information.
Mr Gianluigi Baldesi from the European Space Agency Commercialisation Gateway reaffirmed its commitment to accompany these endeavours from innovative research to viable commercial ventures and to support them in their further growth. The new Scale Up Programme conferred at the last ESA Ministerial Conference in November 2022 has been presented in all its components. Other ESA funding opportunities specifically in the field of biodiversity protection and water management have been presented by Mr Davide Coppola, Head of Applications of the ESA Telecommunications & Integrated Applications Directorate (TIA) and complemented by national funding schemes.  
The workshop has also been the opportunity to showcase EO market trends and future perspectives. Emmanuel Pajot, Secretary General of EARSC, the European Association of Remote Sensing Companies, described a sector currently totalling €1.61 b Revenues in 2021 (latest data available) and counting 12085 employees across Europe. A sector that is poised to grow in the future both in terms of revenues and jobs.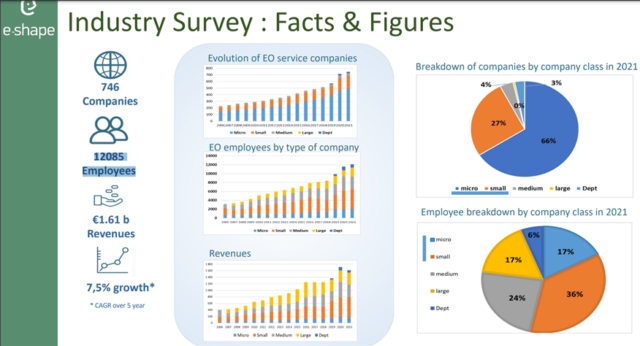 The event programme and the presentations are available on the dedicated workshop page.  
Read here the interview to Ms. Coco Antonissen, Eurisy Council member and Advisor Satellite Applications at the Netherlands Space Office (NSO), and to Ms. Annalisa Donati, Eurisy Secretary General.