Galileo Masters 2021 Bulgaria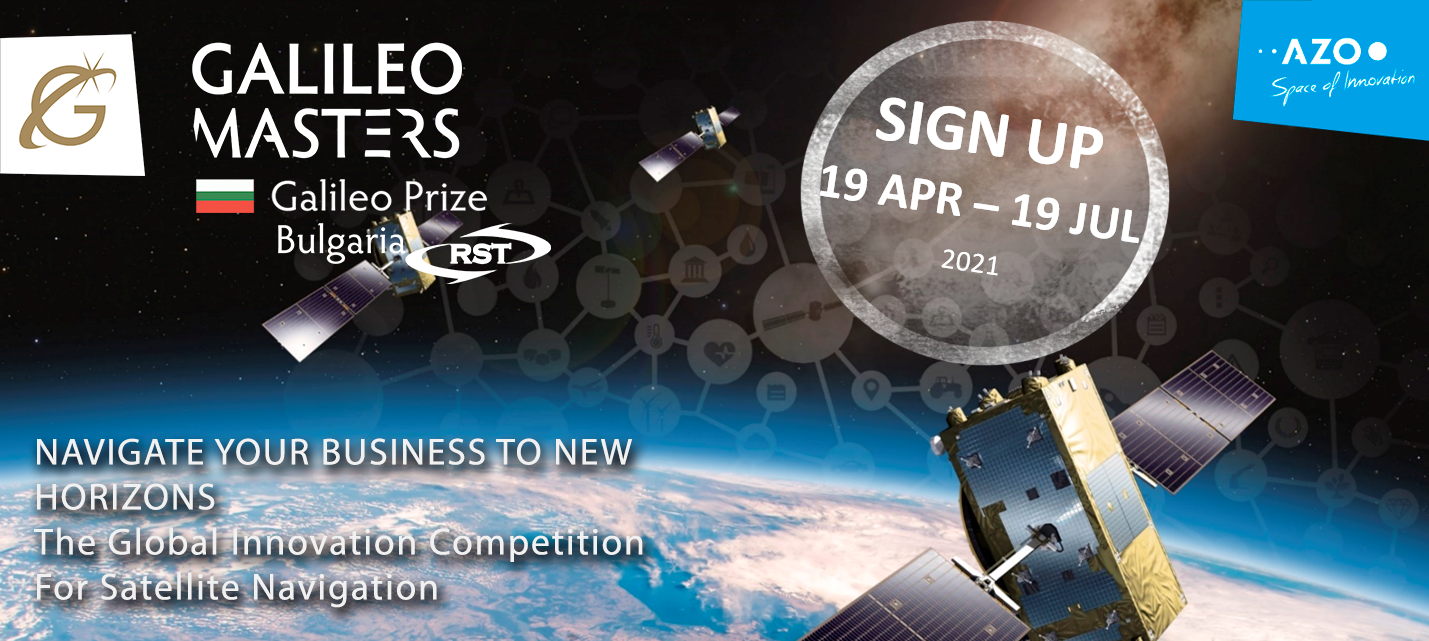 The Office for aero-space technology transfer "RISK-SPACE-TRANSFER", with the support of the Ministry of Economy of the Republic of Bulgaria and EURISY, participate as a prize partner for Bulgaria in the leading innovation competition for satellite navigation "Galileo Masters" 2021.
For 17 years, the Galileo Masters has been fostering the development of new technology and business cases, service delivery and applications based on Galileo. This year's edition offers topic challenges includes the opportunity to also integrate the use of Earth observation data.
From 19 April to 19 July 2021, participants in the Galileo Masters 2021 can submit their innovative ideas using GNSS data to solve challenges offered by the European Union Agency for the Space Programme (EUSPA), the German Aerospace Center (DLR) together with the German Federal Ministry of Transport and Digital Infrastructure (BMVI) and the European Space Agency (ESA).

Eligible to participate are enterprises, including SMEs, start-ups, scientific institutions, and individuals of legal adult age, which have the ambition to tackle challenges faced by business and society, by using space data and technologies.
In addition, the Galileo Masters is complemented by the Galileo Incubation programme, co-funded by the European Commission to empower the transformation of great business cases into commercially viable solutions through a tailored business incubation programme. The top six winners of the Galileo Masters 2021 will gain access to this incubation prize of up to EUR 62,000 each if eligible.

Eurisy as a Copernicus and Galileo Masters Regional Associate is proud to support the awarding of innovative solutions, developments and ideas that use satellite data to tackle challenges faced by business and society. By encouraging new ideas, as well as through the promotion of operational applications, Eurisy aims to raise awareness of the benefits of space data for end users.
Find out more about the special awards provided by Bulgaria as a prize partner:
For registrations:
For more information: contact office@rst-tto.com, or visit http://rst-tto.com