Global Space Markets Challenge application deadline extended to 30 July

Start-up companies and SMEs make a significant contribution to building a globally competitive European space sector. To support these entities in their internationalisation efforts, ESA, together with the operational support of Eurisy, has organised the Global Space Markets Challenge. Small promising space-based companies, specialised in upstream or downstream activities and looking to enter new international markets, have now another chance to join the challenge as the deadline for applications has been extended to 30 July.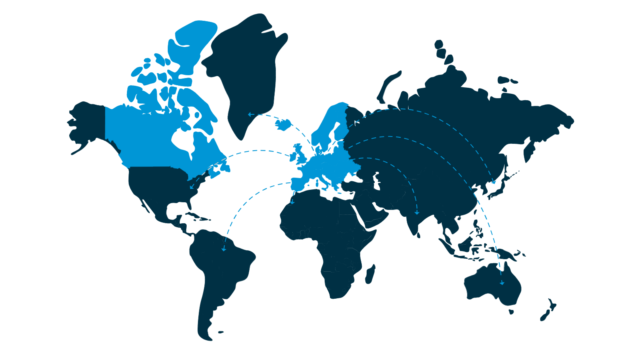 Three upstream and three downstream SMEs (including start-up companies) with excellent internationalisation plans will win prizes and promotion opportunities, including the chance to showcase their business at the 72nd International Astronautical Congress (IAC), expected to take place in Dubai from 25–29 October 2021 and to connect with the investor community and with financial institutions.
Eurisy especially encourages downstream companies to apply. In addition to the six overall winners, three more downstream companies will be offered the opportunity to have the presentation of their products and/or services embedded in an immersive 3D web platform. These will also be featured in a unique Virtual Reality tool and in a video, to be presented at ESA or Eurisy roadshows, booths, and international events and fairs. The VR tool and 3D web platform have been designed to overcome some of the major obstacles in the integration and adoption of satellite-based services. Avoiding technical jargon, and with a strong focus on the use and benefits, these will become effective marketing tools.

On 10 September, ESA will announce 12 finalists. On 28 September, the delegates of the Industrial Policy Evolution Working Group (IPE-WG) will select the six best-placed applicants who will be proposed for nomination as winners to ESA's Director General Josef Aschbacher who will grant the awards: three for the upstream category, and three for the downstream category.
Click here to find further information on this competition and apply.