Interview with Yana Gevorgyan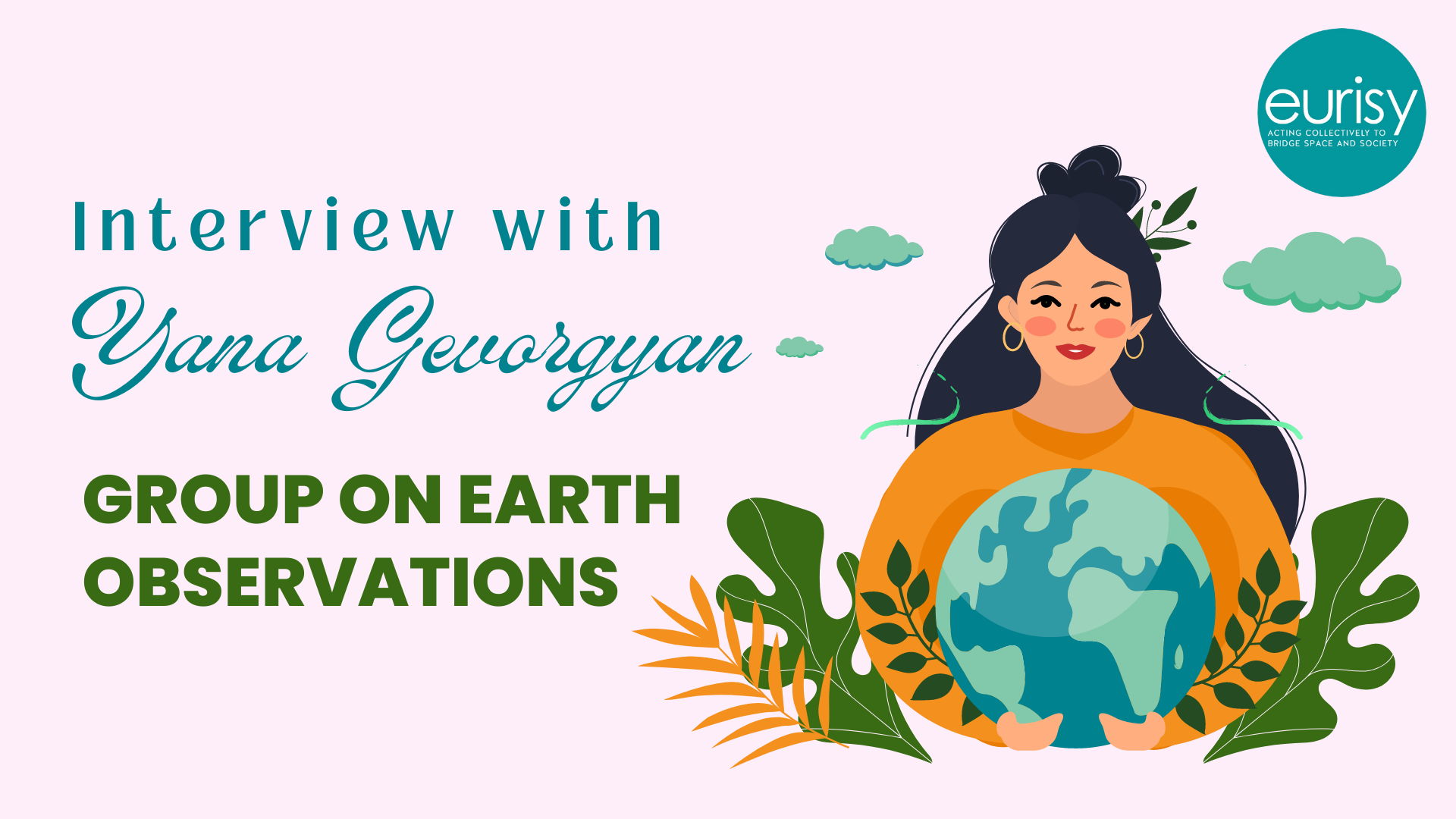 Here is our interview series with Yana Gevorgyan, the Secretariat Director of GEO, the Group on Earth Observations, as recorded in June 2023.
What is GEO?
The Group on Earth observations (GEO) is a global partnership of organisations from the public and private sectors, academia, civil society, citizens, and the UN system, who work together to realise a single vision, a vision where information about the Earth powers decisions for the benefit of humankind and the Planet.
What does GEO do for Civil society?
Civil society is a key link in the value chain that brings information about the Earth to decision makers, especially local communities. 
Earth intelligence integrates information about the Earth with information on the human, social and cultural contexts of places to deliver actionable information to decision makers. Today, we have an abundance of data and new technologies to quickly generate analytics. Civil society is one of the key stakeholders that need that intelligence to improve their programmes inside local communities.
What is the Global Atlas?
The new GEO strategy that is under development and will be presented in November 2023, aims to deliver Earth intelligence to local communities.
New programmes are also under development to enable GEO's future strategy. The Global Ecosystems Atlas is a new collaborative initiative of GEO to create a living map of the Planet's ecosystems that can be consulted by everyone to support all kind of activities and decisions to enhance the sustainability of our nature and livelihoods.
GEO and the Space Agencies
Space agencies are an integral part of the work and success of GEO since its creation, providing critical data to enable the solutions GEO work on.
Over the years, the Committee on Earth Observing Satellites has worked with GEO to look at how space technologies can power more timely and detailed applications to ensure the sustainability of our Planet.
Today, the partnership between GEO and space agencies is particularly relevant, as new data, sensors and capabilities are enabling unprecedented opportunities to offer insights about the complex systems of the Earth.
Yana's story
To conclude the interview, we asked Yana to tell us more about herself. Born and raised in Armenia, in the early years of her career Yana worked in humanitarian aid in her own country.
To be part of the effort to give a new beginning to those who had gone through suffering and despair, made her realise she wanted to work with people, especially people from different cultures and backgrounds.
Yana engaged in GEO motivated by the strong belief that we shall use  information about the Earth to power decisions.
"Our survival depends on our ability to make decisions about how we go with our days, with an understanding and appreciation of the environment in which we live".
To know more about GEO, visit: https://earthobservations.org/index.php