Meet our new member, the European Union Agency for the Space Programme: Interview with Rodrigo da Costa
In December 2022, the European Union Agency for the Space Programme joined the Eurisy Network. We interviewed their Executive Director, Mr Rodrigo da Costa, to know more about EUSPA and their reasons to become a member of Eurisy.
---
Could you please give us some background about EUSPA? What is your mission and why was the Agency created?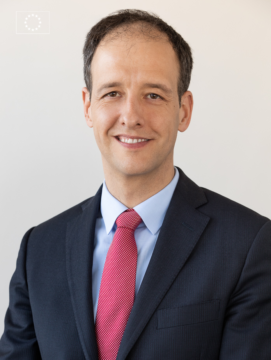 EUSPA is the European Union agency implementing the EU Space Programme. Our mission is to link EU space technology and user needs, translating the European Union's investment in space into valuable, reliable services for European citizens. 
Our mission is based on three pillars: Service Provision, Security and Market uptake.
Operations/Service provision: We operate, maintain and ensure the evolution of the European Union satellite navigation systems Galileo and EGNOS. We make sure that users can benefit from the signals and services.
For instance, thanks to us, EGNOS is permitting pilots to land planes across Europe under bad visibility.
Likewise, our agency ensures that the performance of Galileo is the best worldwide in accuracy and robustness.
Security: We tackle several aspects of security: the security of space assets and space services and data for security applications.
We ensure that the systems in space (satellites) and on the ground (antennas, sensors) are secured. Our Galileo Security Monitoring Centre monitors 24/7 the security of the Galileo system.
Then, the Security Accreditation Board of the EU Space Programme (SAB), composed of the EU Member States representatives, ensures that the security rules are followed. This independent body is providing independent assessment to authorise the launch of satellites or the operation of the satellites in space, as an example. The SAB is really providing security insurance for users.
Another rather important element is security in space. Currently, there are more than 1 million pieces of space debris orbiting the Earth. With 20,000 new satellites to be launched over the next decade, the risk of collision in space will continue to increase. EUSPA will be operating the Space Surveillance and Tracking (SST) Front Desk as of July 2023. The EU SST is the European operational capability that safeguards the space assets of the EU, its Member States and other space operators.
We also deliver space services and data for security applications for users that require protected services for the management of security-critical, surveillance,  safety, and emergency missions, as well as for defence and operations of critical infrastructure.
Market uptake: The other essential task of EUSPA,  relevant to the economic recovery and resilience of the EU economy, is the market adoption of the EU space technologies across the widest range of industries. Still, the wealth of information offered by Copernicus, Galileo, EGNOS and soon by GOVSATCOM or IRIS2 is not grasped enough by our industries.

Your motto is "Linking Space to User Needs". How is this objective achieved? Who are the "users" that you are addressing and how can they collaborate

with

you?
As mentioned, one of our main goals at EUSPA is to ensure that the EU Space programme components are used, both in the public and private sectors.
How do we do that?
By promoting market intelligence and insights: EUSPA produces and makes available free studies highlighting the added value of space data and services in the various sectors of the economy. The EUSPA EO and GNSS Market report has been downloaded more than 100,000 times and has become a go-to source for entrepreneurs and innovators.
Channelling funds to start-ups and SMEs to stimulate the uptake of the EU Space Programme. As an example, in 2022, we created a network of 1000 start-ups and 28 investors.
Capacity building/mentoring: For example, we developed the Space Academy, a new initiative to create ground-breaking new apps and disruptive business solutions using the power of the EU Space Programme.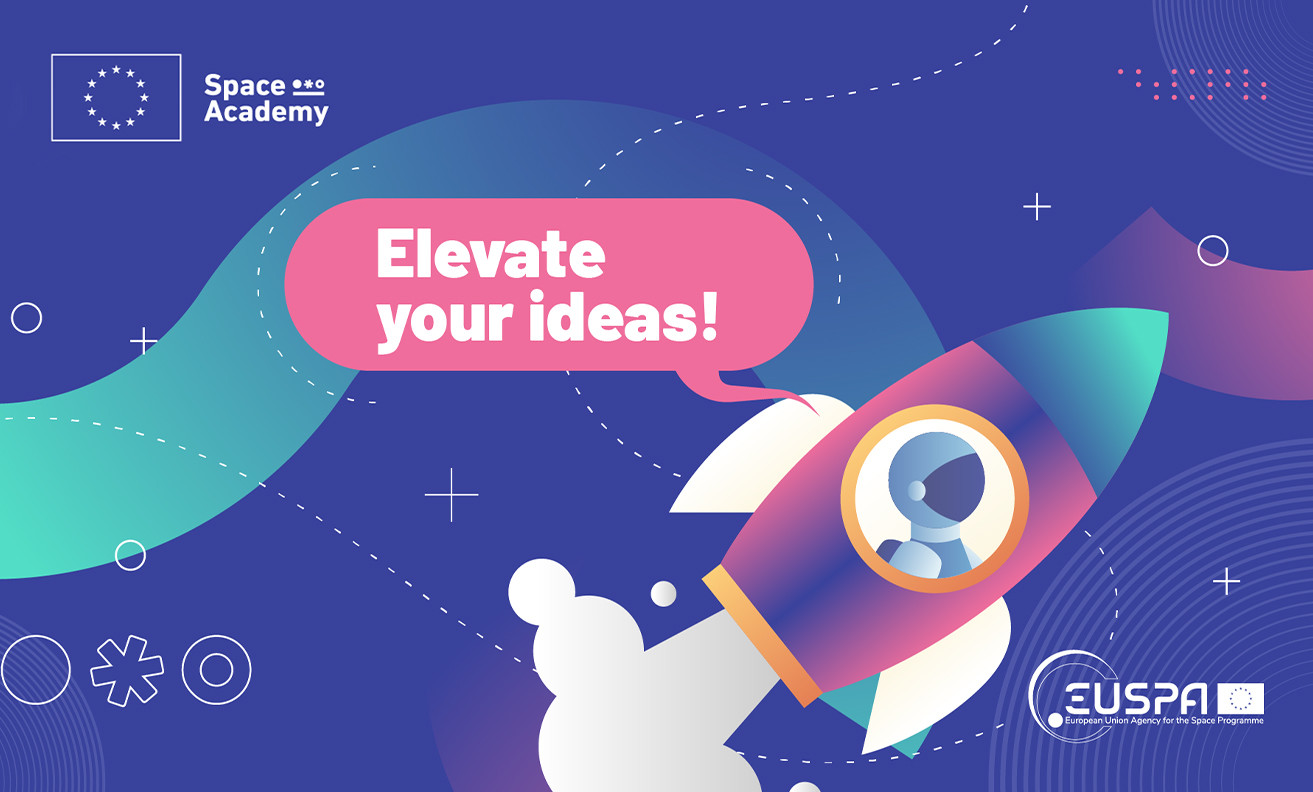 What are your motivations to join the Eurisy network and what do you expect from this collaboration in the future years?
The main reason EUSPA decided to join forces with Eurisy is your excellent record in building solid relations with communities new to space and encouraging innovative uses of satellite applications to respond to today's challenges. We have a common goal in working to accelerate the uptake of the EU Space programme.
Eurisy and EUSPA already started working together to foster the use of satellite-based applications to improve disaster risk management and preparedness. Can you tell us more about this topic and what you would  like to achieve through the workshops we will organise together in 2023?
In 2021, fires burned an area nearly two times the size of New York City in Greece, while last summer, 25% of the forests in Portugal's famous Serra da Estrela range were lost due to fire.
Whether it's wildfires in Portugal or Greece or a deadly earthquake in Turkey, natural disasters highlight the importance of having innovative tools and solutions for resilient risk management and response.
From GNSS (Galileo, EGNOS) to Earth Observation (Copernicus) and satellite communication (GOVSATCOM and IRIS2), each component of the EU Space Programme brings added value to different phases of the disaster risk management and mitigation chain. For example, while firefighters and emergency first responders rely on the precise positioning provided by EGNOS and Galileo to safely guide themselves through smoke, fog and flames, Copernicus provides decision makers with critical geospatial information, including continuous observations and forecasting for flood, drought and fire risks. This is just one example. We can apply the same technologies to various disaster management scenarios.
So, through these workshops what we want to achieve is better awareness about the already available EU Space products and more users engaged. Building resilience by relying on space data is also in line with the EU Green Deal Agenda, an EU priority which our agency greatly supports.
Which are today the main priorities of EUSPA in relation to the uptake of satellite-based data by civil society?
EUSPA is working on 17 market areas, including sustainable mobility, climate, and environmental services, energy, fishery, agriculture, and many others.
In all these markets the use of EU space data and services can make a real change for people and businesses. We work very closely with the users, so to be able to understand and include space data in their operational and daily operations.
We recently published the EU Space for Green Transformation: a new tool for companies to monitor their sustainability targets. The use of Space data for a carbon-neutral Europe is one of our main priorities at this moment, including the sustainability and traceability of the value chain in different sectors. Our focus is also on emergency prevention and management, a very actual topic these days, for which we are starting a new portfolio of projects following our Horizon Europe first call. Sustainable and smart mobility remains a priority, together with the use of Space data for health. In addition, to increase the use of Space for civil society, we also work on a more competitive Europe, creating a new generation of space entrepreneurs via the Cassini initiative, as well as supporting our excellent space downstream industry and Small and Medium-sized Enterprises.

Are there any specific initiatives or support programmes that you would like to pinpoint to our audience?
Staying true to its mission of "linking space to user needs", EUSPA published its second Horizon Europe Call with a total value of €48,1 million to stimulate the development of innovative space downstream applications. It will focus on key areas including the use of Galileo and EGNOS in smart mobility applications, as well as the fusion of Copernicus data with Artificial Intelligence to boost the European Data Economy and help modernise the EU public sector. For the first time, the call will look to deliver Satcom use cases based on the forthcoming GOVSATCOM system.

The #myEUSpace competition is a yearly EUSPA initiative targeting start-ups and SMEs. We are challenging innovators from across the EU to develop disruptive solutions that make the best use of EU space data. This competition is kind of a tradition for EUSPA, and it attracts many applications. We see solutions in almost all the 17 market segments we have identified. This also supports the creation of a strong business ecosystem for entrepreneurs.
To know more, visit the EUSPA website at: www.euspa.europa.eu