Quasar: Call for Italian startups

Quasar is the first call for Italian early-stage startups active in the space sector promoted by Primo Ventures and g-nous. The mission of Quasar is to support the new generation of Italian space entrepreneurs to thrive in the international competitive environment.
Who is it for?
Quasar is for Italian startups active in the space sector, more in particular early-stage startups (constituted or underway) with high technology potential in three macro categories:
Space Infrastructure (In-Space propulsion, Space debris mitigation, Intersatellite communication, Space miniaturization)
Space-Enabled Applications (Logistics & Mobility, Environmental monitoring & Agritech, Insurtech, IoT & Connectivity)
Tech For Space (Data Management & Cybersecurity solutions, Advanced materials & Energy solutions, Edge computing & Quantum tech)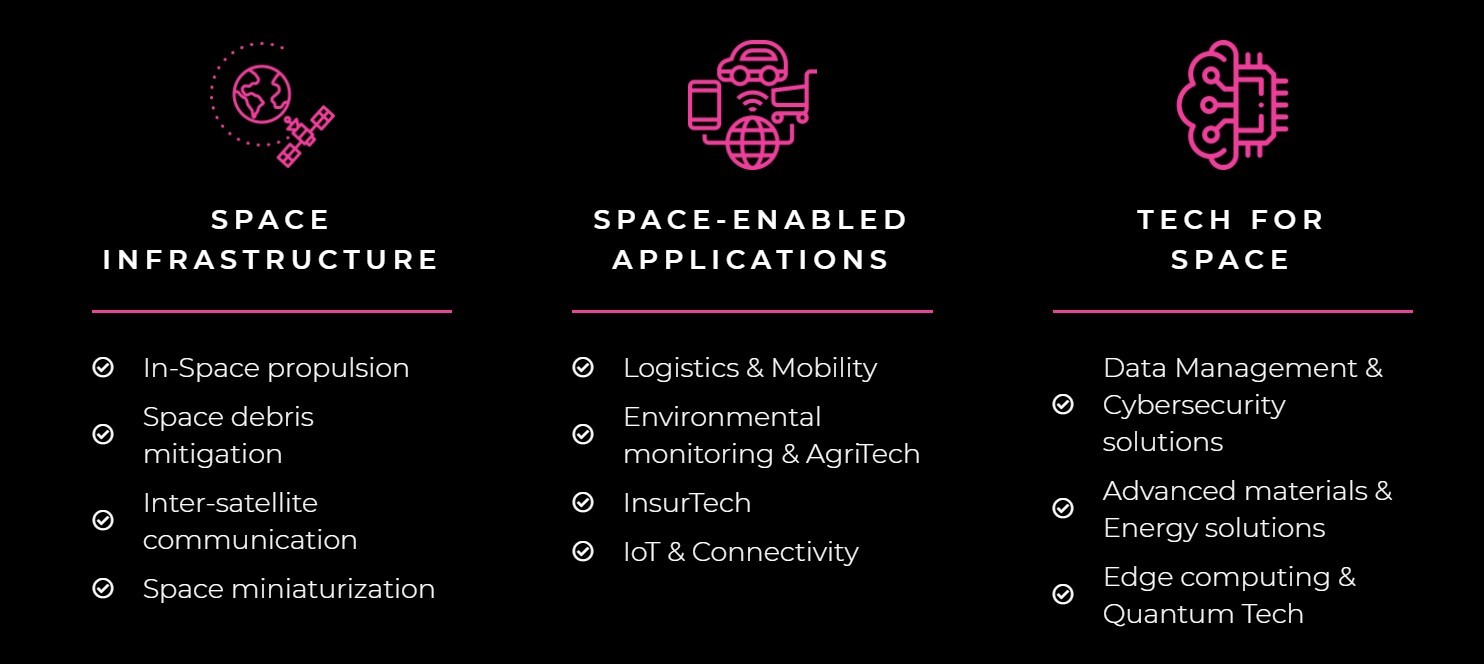 What is there to gain?
Successful applicants will benefit from multidisciplinary support with industry mentors in the fields of Tech, Business, Funding, Policy & Legal. Moreover, they will have direct access to a dense network of entrepreneurs and industrial managers. They will also have the opportunity to present in front of a crowd of selected investors.
How does it work?
Applications will be collected through a dedicated form within the official website. Projects will be evaluated by a team of experts from both technical and business strategy. The top six applicants will have access to a one-to-one mentorship journey adapted to their needs. The mentor pool includes professionals with specific skills in four verticals: Tech, Business, Funding, Policy & Legal. Finally, teams will present their startups during the final event in front of a crowd of investors, industry companies and institutional bodies.
The final event, held in Milan on 3 December 2021, will be an opportunity to discuss the most important developments in the New Space Economy and create new opportunities for collaboration between ecosystem actors.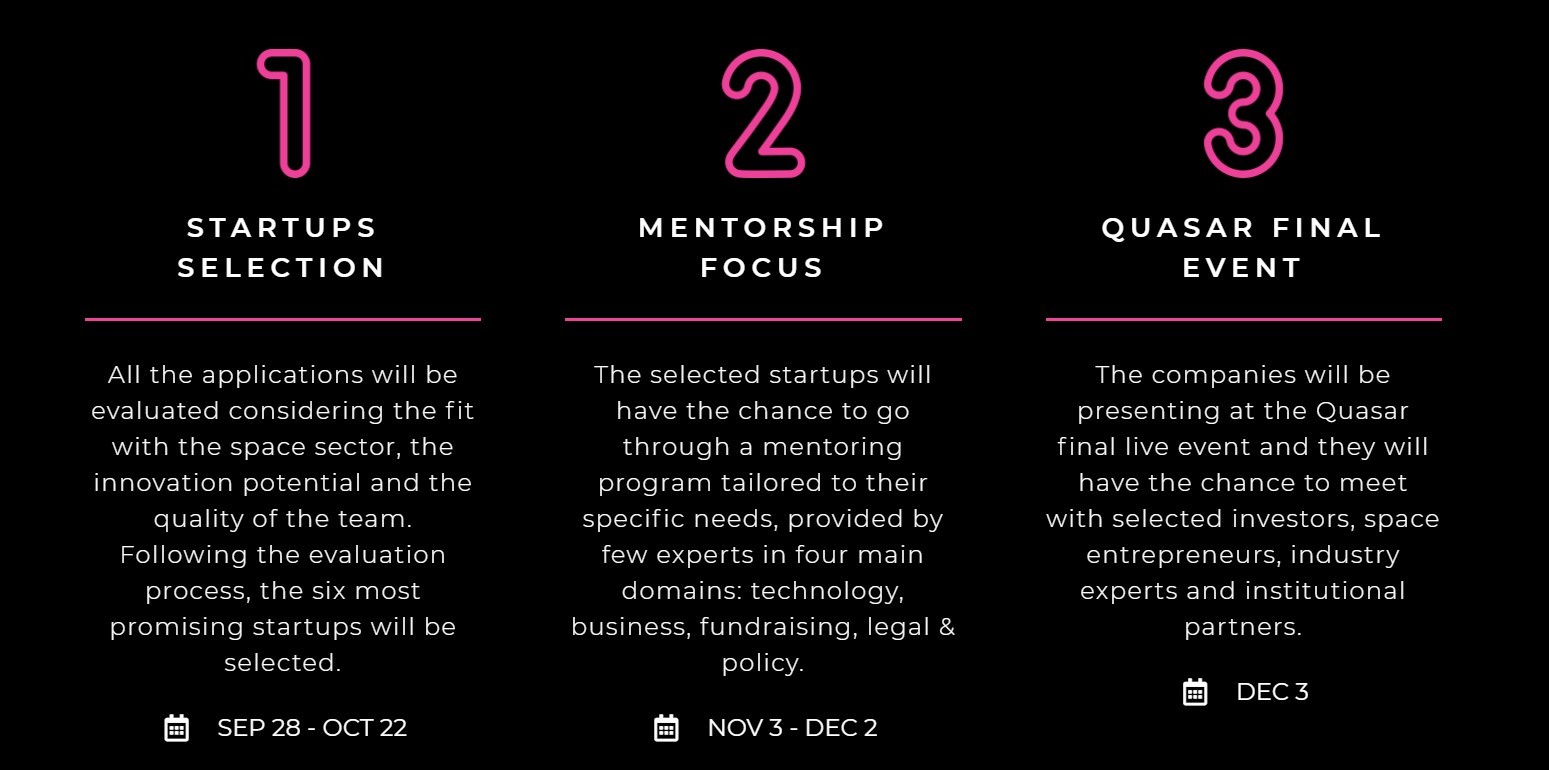 Are you ready to ignite the Italian space ecosystem? Apply here by 22 October 2021!