World Space Week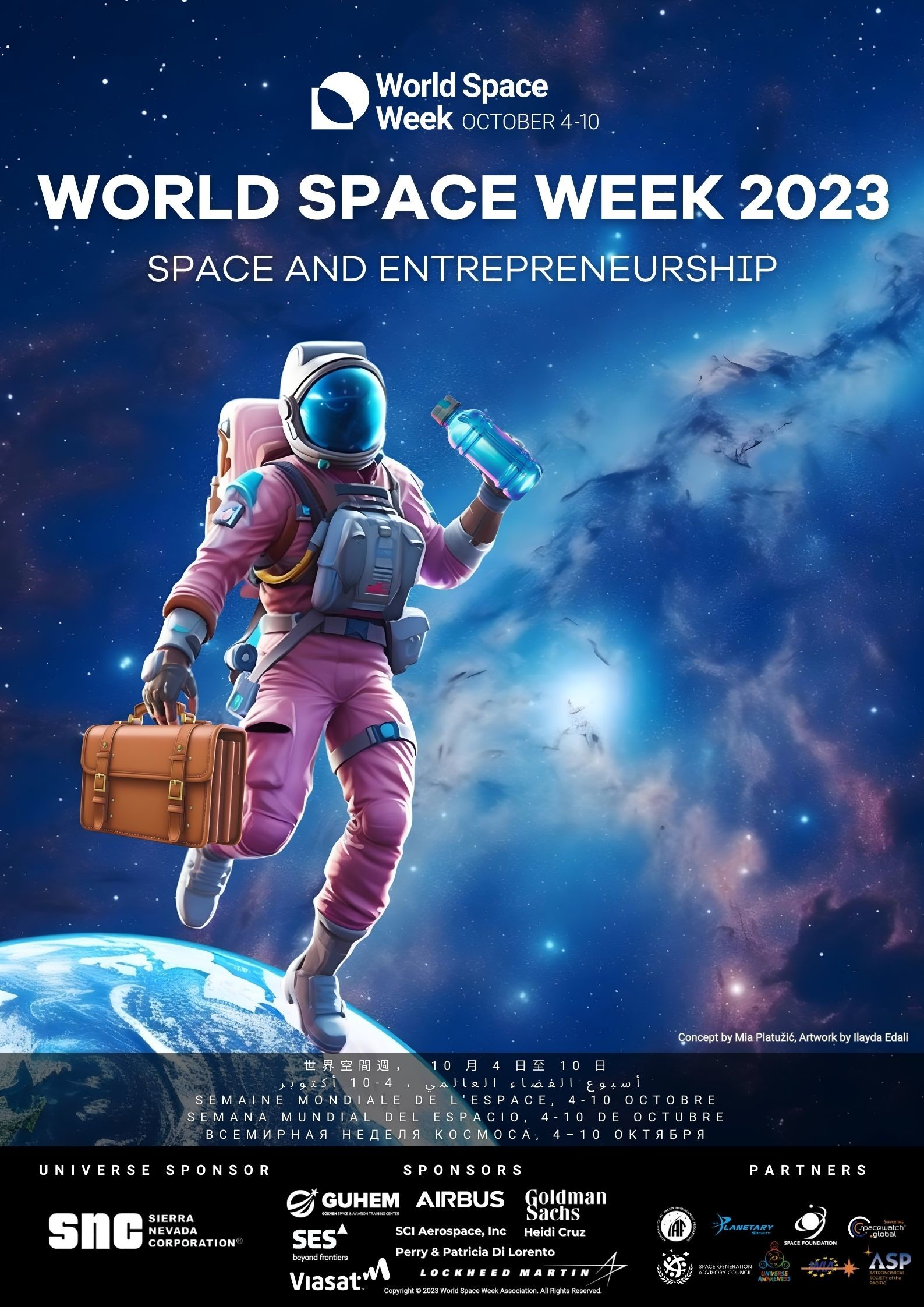 The United Nations-declared World Space Week, celebrated annually from October 4-10, witnesses thousands of organizations across the globe uniting to commemorate the contributions and advancements of space exploration. The previous year, WSW saw a record-breaking participation with more than 11,200 reported events across 87 nations.
The theme for World Space Week 2023, 'Space and Entrepreneurship,' underscores the increasing significance of entrepreneurial engagement in the space sector. The goal is to foster an understanding of the vast opportunities available within the sector and inspiring individuals globally to consider their role in the future of space exploration.
For more information about the event, visit this link.