The Space Service Hub

The use of space infrastructure and data results in an endless stream of applications on Earth. While an increasing number of European startups and SMEs provide downstream space solutions in numerous sectors, service providers still struggle with the overall perception that space solutions are expensive and complex to use on a daily basis.
The Space Service Hub, is the new Eurisy one-stop-shop 3D platform to showcase European champions' satellite based solutions in different areas from smart cities to rural and coastal areas. It allows space service providers to have permanent visibility of their flagship products and services, and allows new potential users and customers to learn more about satellites and the opportunities offered. The Space Service Hub is powered by ESA and embedded in the Eurisy website. It also consists of a virtual reality software to bring the users into an immersive experience.
The Space Service Hub aims at addressing setbacks identified by users and at overcoming some of the obstacles in the integration and adoption of these services. Selected satellite solutions tackling societal challenges are presented in short informative videos, illustrating the intelligence generated and the benefits users would enjoy through integration. Ultimately, the goal is to support potential users to visualise how the solutions can be adopted into daily workflows.
3D web platform
On an animated version of planet Earth, visitors can navigate through different areas. There they discover how satellites have an impact on their daily life, from smart farming applications in the rural area, to urban planning and the monitoring of our oceans.
Visit the Space Service Hub web platform
Virtual reality
The virtual reality tool can be brought around to specific ESA or Eurisy roadshows, booths, and international events and fairs. Local visitors can travel to space and back to experience with their own eyes what satellite-based services can do in different areas on our planet.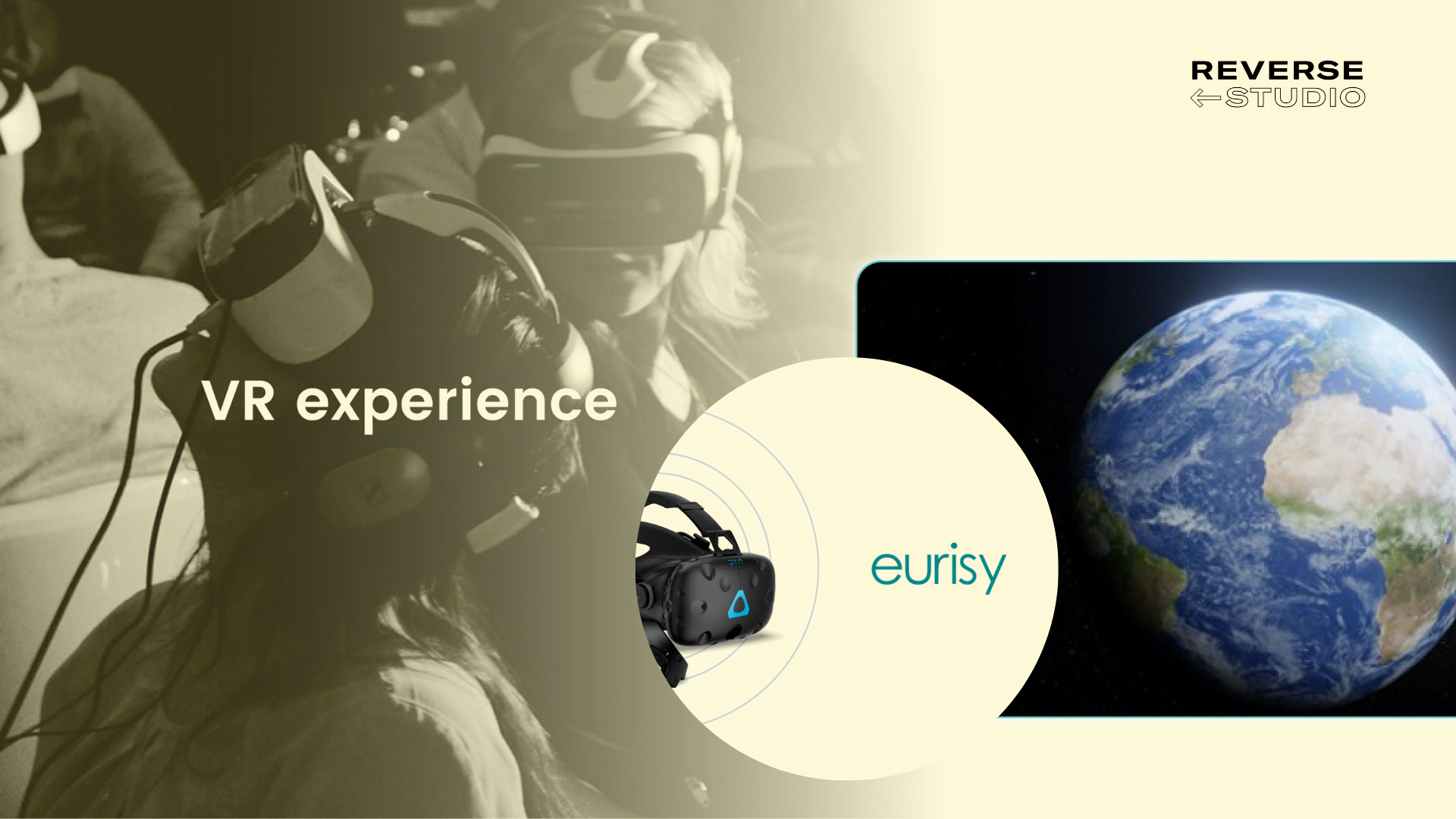 The Space Service Hub VR tool allows you to discover different areas of our planet. In a virtual environment, you move with one single touch from a coastal area to a rural, or urban area to learn about satellite solutions overcoming peculiar challenges.
How to get my company embedded in the Space Service Hub?
The platform is designed to showcase a diverse set of downstream satellite-based applications. With eight companies integrated in the platform, the Space Service Hub is off to a good start.
With its Startup Competition 2020, the European Space Agency offered ambitious start-ups tailor-made technical and business support in the development of their services and/or products using space technology. Three winning startups are now represented in the Space Service Hub.
The Global Space Markets Challenge, was a competition launched in 2021 by the European Space Agency (ESA) with Eurisy's operational and technical support. It was called into existence to give visibility to SMEs with internationalisation ambitions, developing products and/or services for the upstream or downstream space sector showing potential for extra-European and ESA markets. Five downstream winners of the competition have been integrated.
In the future, more opportunities will rise. Keep an eye on the Eurisy channels to grasp your chance and become part of this unique outreach platform!