Current Barriers and Factors of Success in the Diffusion of Satellite Services in Europe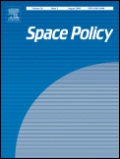 Article published Space Policy Magazine, Vol. 25 Issue 4, November 2009. Go to Science Direct Website for Article. Copyright 2009 Published by Elsevier Ltd. All rights reserved.
Satellite services benefit civil society by helping tackle challenges such as climate change, the digital divide, etc. They have the potential to deliver concrete benefits to European society through innovative services supporting economic, societal and environmental policies. However, this potential has yet to be achieved. The paper argues that technological bias, the diversity of interests and initiatives among stakeholders and their individual actions do not always serve their collective objective to ensure wide diffusion of satellite services.