Messages to the above: looking at art from the sky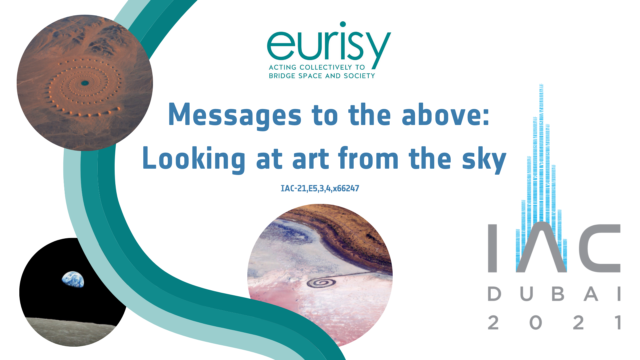 Eurisy aims at seizing the interest of the space community towards arts to launch a project specifically dedicated to "Space for Arts". Today, the availability of new technologies and digital tools allows for unexpected synergies among artists and space experts. Indeed, the space sector is including arts among its areas of interest, as shown by the organisation of a session dedicated to Contemporary Arts Practice and Outer Space within the International Astronautical Congress. This interest is motivated by the multiplication of photographic, video and graphic experiences (also including VR and 3D), inspired or powered by space. Satellite imagery in particular, has been not only used to show the artistic beauty of the planet, but also to capture large artworks from the sky.
This paper provides a short introduction on how aerial photography and satellite imagery have changed our way of looking at the Earth, inspiring art movements and allowing for the discovery and appreciation of ancient and more recent artworks.