Messages to the above: Looking at art from the sky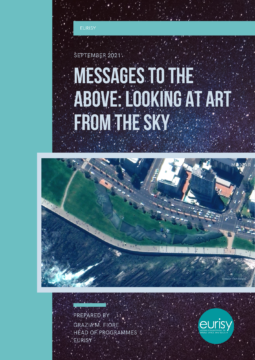 What's the interest of realising an artwork that can only be appreciated in its entireness from the sky? Apparently, none. Nevertheless, giant artworks perceivable only from above have been realised since the most ancient times, while the history of architecture counts endless examples of sophisticated buildings, castles, gardens and the like, which plan or ichnography can be only seen clearly by watching at them downward from above.
This article wants to provide our readers with a short introduction on how aerial photography and satellite imagery have changed our way of looking at the Earth, inspiring art movements and allowing for the discovery and appreciation of ancient and more recent artworks, be them nature-made or man-made.