Monitoring and valuing the European geological heritage: operational uses of satellite applications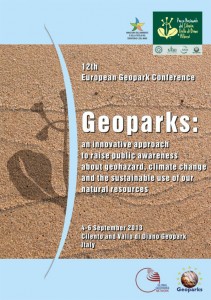 Geological and landscape diversity is an essential part of the European culture. It characterises our rural and urban environments and offers the resources needed to sustain human communities. To monitor and protect geological heritage, back in 2003 the European Parliament stressed the importance of harmonising analytical methods to obtain comparable soil data and of increasing the exchange of information among Member States on soil, topography, structure and natural form of the land in Europe (European Parliament, 2003).
Today, satellites offer the opportunity to collect and access geological and biological information covering large areas, including urban, rural and natural environments at the micro and macro regional levels. On their own initiative, or within European and national schemes, local and regional managers are already using satellite services to monitor, protect and promote geological, landscape and biological diversity. To disseminate the results of these initiatives is fundamental to capitalise on experience to develop new services adapted to local needs, and to set the basis for the establishment of an integrated coherent system to manage geodiversity in Europe. Eurisy, a non-profit association of space agencies, works to foster awareness of operational uses of satellite applications in this and other sectors. Paper presented at the 12th European Geoparks Conference, Cilento and Vallo di Diano Geopark, Italy, 4-6 September 2013.