Space Opportunities for Climate Challenges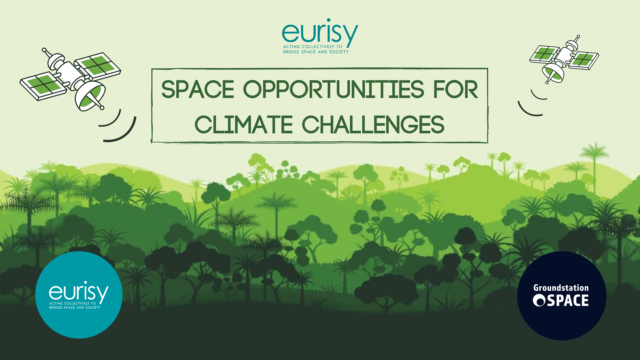 From November 2020 to July 2021, Eurisy and DotSPACE hosted a series bringing together research, government and industry experts to talk about their innovative solutions related to climate. Throughout the Space Opportunities for Climate Challenges series, various examples have been showcased proving that satellite solutions can contribute to the green transition. For example, satellite remote sensing can rapidly reveal where to reverse the loss of biological diversity. Variables such as vegetation productivity or leaf cover can be measured across continents from space and can help forest managers to implement more sustainable ways of working. Furthermore, space is relevant for the management of maritime-related matters, as it is for smart mobility and urban planning. When it comes to energy, space can play a pivotal role in the decarbonisation of our economy. The daily space data stream also provides insights about air and water quality, as well as irrigation systems, and even tourism.
This publication calls on potential users and decision-makers to look at these satellite services in order to implement their climate adaptation policies more easily.