Satellites Going Local – Culture Edition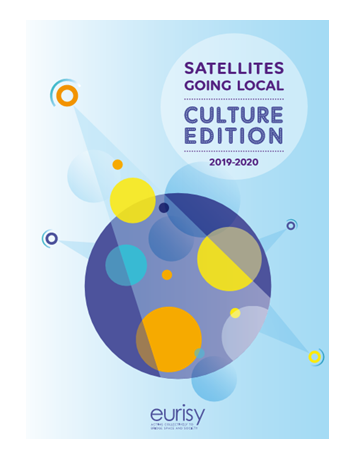 In this 6th edition of our Satellites Going Local series, Eurisy continues to highlight the contributions of satellite applications for society, this time taking our investigations into the cultural and creative sectors.
This new issue illustrates how satellite based technologies in particular are being used to better manage historical cities, monitor and safeguard cultural heritage and enable creative minds to generate new ways to experience culture.
The stories collected are meant to stimulate awareness and exchange of knowledge among those who are already using satellite applications and those who are interested in them. They also aim to inspire public and private actors to come up with increasingly innovative and useful services in the cultural and creative sectors.